McMicken Heights Elementary School
NEW INSIDE THIS ISSUE: Family Resources: At-Home Supports, Important 3rd Grade Family Supports, COVID-19 Assistance Funds for Immigrant Families, 2019-20 Yearbooks Available, All Star Cougar Weekly Habit. (Por favor, desplácese hacia abajo para la traducción al español.)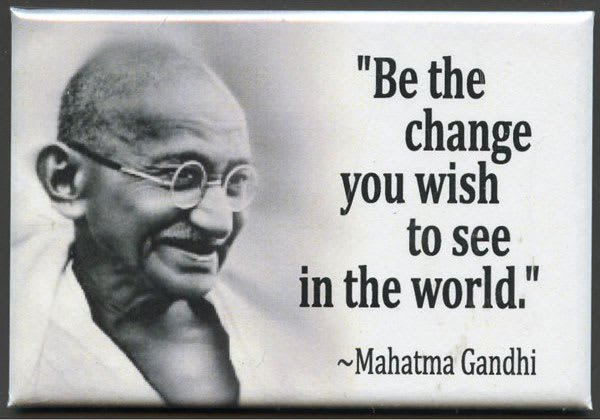 Dear McMicken Families,
It has been wonderful welcoming everyone back from break. We have been enjoying our students' smiles and enthusiasm, over zoom or in person! Our team is very excited about making the most of the time we have left in the year to support our students' success. We are also very aware that our community has been impacted in different ways by recent events related to the pandemic, racial injustice and police brutality. Our staff will be equipped with tools to provide our Cougars with additional social emotional support and facilitate discussions about relevant topics in a developmentally appropriate way. We also understand that our families are having deeply personal conversations with loved ones at home and we always welcome your questions and feedback on these matters. Your partnership is greatly appreciated!
Please stay safe and well,
Alexandria Haas
Principal
Apr 28 2021
Important 3rd Grade Family Meeting
May 5 2021
Families As Partners
May 5 2021
Families As Partners
Material Pick Up Times
10:30 - 12:30 | 2:00 - 4:00
3rd Grade Family Meeting
April 28 | 6:00 - 7:00 p.m.

FAMILY RESOURCES
at-home supports
As you may know, a jury in Minneapolis has rendered a verdict of guilty on all three charges against Derek Chauvin in the murder of George Floyd. We know that this verdict carries deep emotional impact for many of our students, families, and staff.
Social-Emotional Learning family resources have been compiled on the district website. On these webpages you will find multiple ways to support your student and their learning at home and in the community.
To access specific strategies & supports centered around violence, please click on the Helping Children Process Violence tab under General Resources.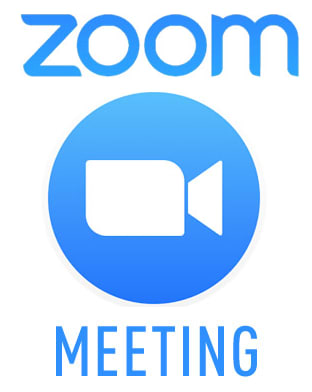 IMPORTANT 3RD GRADE FAMILY SUPPORTS
All 3rd grade families are invited to attend a zoom event on April 28th from 6-7 p.m. to learn about grade level expectations for 3rd grade readers by the end of the year. Families will be given information about how to enroll in the Summer Scholars program. Third grade is an important year for students' reading growth and state law requires that families are aware of their children's reading progress so they can take advantage of district supports provided to help their 3rd grader catch up if they are behind. We hope to see as many families as possible at this event so that our 3rd grade readers are prepared for 4th grade!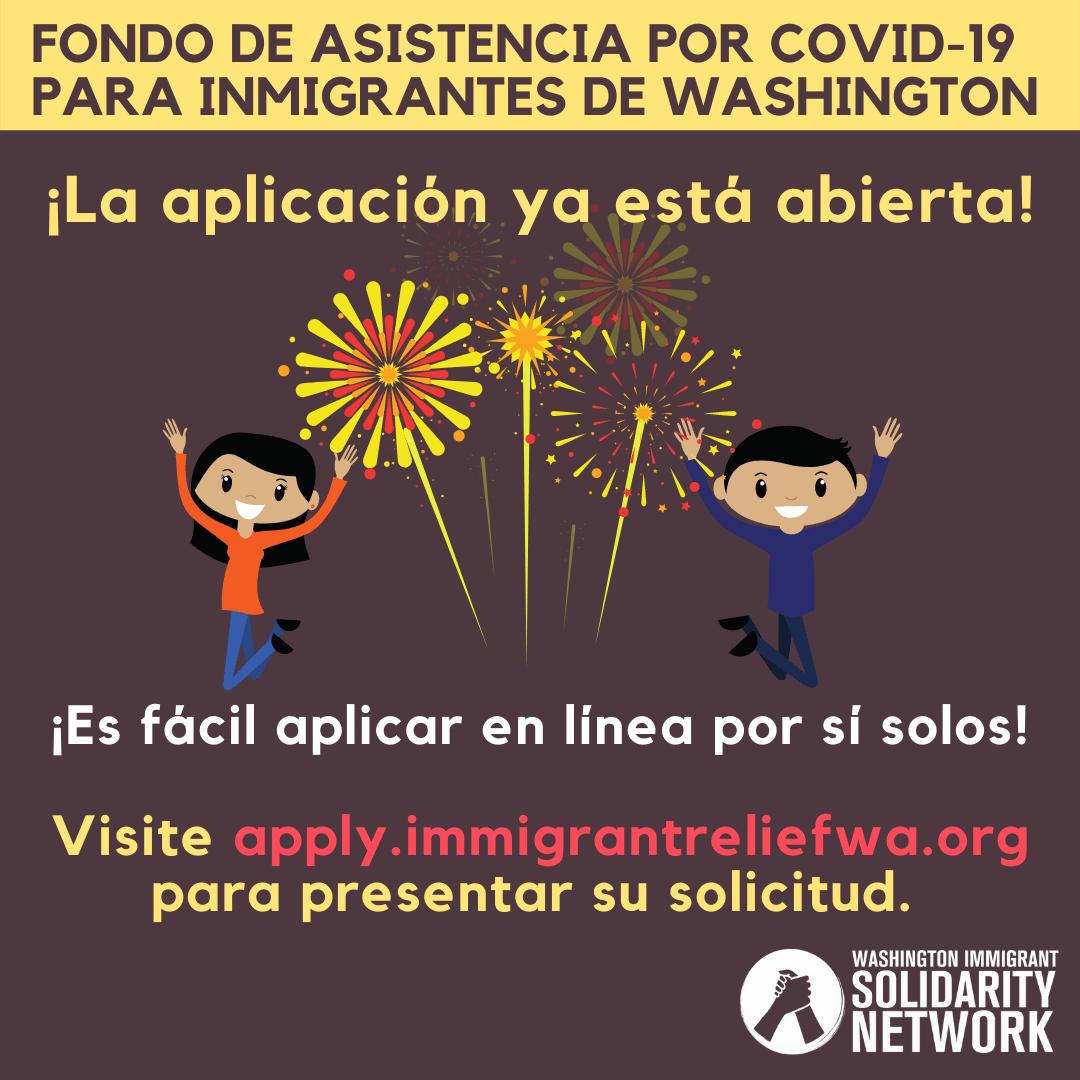 COVID-19 ASSISTANCE FUNDS FOR IMMIGRANT FAMILIES
The Washington COVID-19 Immigrant Relief Fund is a disaster relief program for Washington state's low-income immigrant residents and their households. The program uses federal CARES Act funds to provide a $1,000 cash grant to eligible individuals. It is meant for residents unable to access federal aid and state unemployment insurance based on their immigration status. Because this is considered to be disaster assistance due to the COVID-19 pandemic – a declared disaster, this payment should not be considered as part of the public charge rule when people apply for a green card. This program is supported and funded by the Washington State Department of Social and Health Services.
Timeline
Application open period: Wednesday, April 21, 2021 to Friday, May 21, 2021

Application review period: On-going

Award decisions (approved or denied): Friday, May 21, 2021 to Tuesday, June 15, 2021

Payment disbursement: All payments will be sent out by June 30, 2021. Checks and prepaid debit cards may take two to three weeks to receive in the mail.
Award amount
$1,000 per approved adult
Eligibility Criteria
To apply, you must meet ALL of the requirements below:
Be at least 18 years old or older

Live in Washington state

Be significantly affected by the COVID-19 pandemic, such as loss of employment or significant reduction in work hours, contracting the COVID-19, or caring for a family member who contracted the COVID-19

Have a household income at or below 250% of the federal poverty limit.

Is not eligible to receive federal economic impact payments or unemployment insurance benefits due to their immigration status.

We still have yearbooks leftover from last year. If you did not receive your prepaid yearbook or if you would like a copy of the yearbook, please contact Heather Mathias in the school office. The price of a yearbook is $15. Unfortunately, due to COVID, there will not be a yearbook for the 2020-21 school year.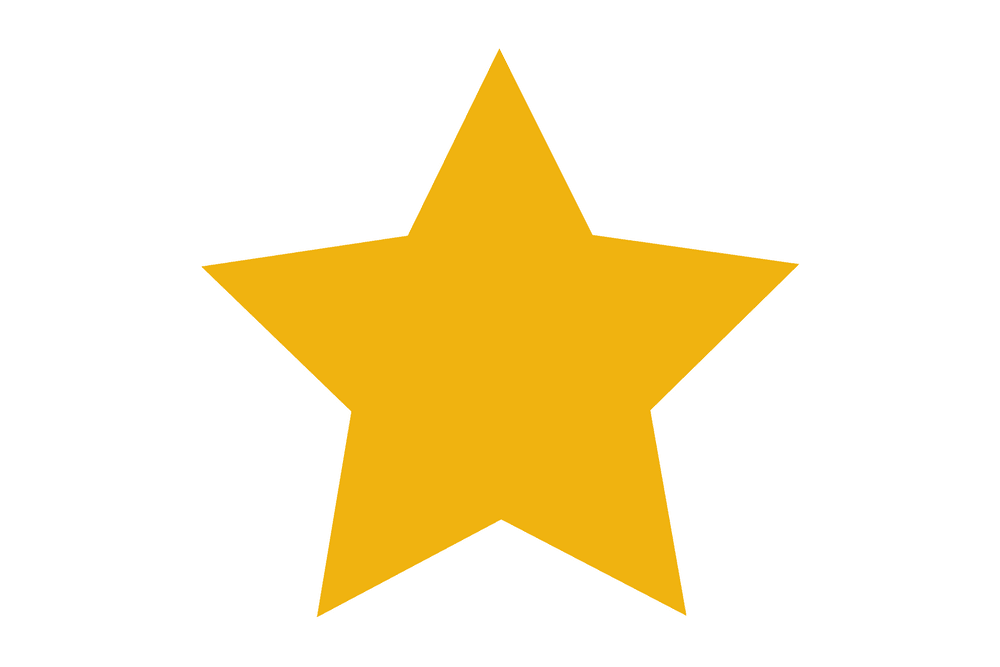 ALL STAR COUGAR
WEEKLY HABIT
April: We are our best selves.
April 26 - 30: Have a healthy attitude.
Quote: "I trust the next chapter because I know the author." - unknown
Having a healthy attitude looks like:
Giving air high fives, thumbs up, using Zoom reactions

Surrounding yourself with positive friends and classmates

Approaching tasks with a "can-do" attitude
Having a healthy attitude sounds like:
Having a healthy attitude feels like:
Estimadas Familias de McMicken:
Ha sido maravilloso dar la bienvenida a todos de regreso de las vacaciones. ¡Hemos disfrutado de las sonrisas y el entusiasmo de nuestros estudiantes, sobre el zoom o en persona! Nuestro equipo está muy emocionado de aprovechar al máximo el tiempo que nos queda en el año para apoyar el éxito de nuestros estudiantes. También somos muy conscientes de que nuestra comunidad se ha visto afectada de diferentes maneras por los recientes acontecimientos relacionados con la pandemia, la injusticia racial y la brutalidad policial. Nuestro personal estará equipado con herramientas para brindar a nuestros Cougars apoyo socioemocional adicional y facilitar discusiones sobre temas relevantes de una manera apropiada para el desarrollo. También entendemos que nuestras familias están teniendo conversaciones profundamente personales con sus seres queridos en casa y siempre agradecemos sus preguntas y comentarios sobre estos asuntos. ¡Su colaboración es muy apreciada!
Por favor manténganse sanos y salvos,
Alexandria Haas
directora
Apr 28 2021
Important 3rd Grade Family Meeting
May 5 2021
Families As Partners
May 5 2021
Families As Partners
tiempos de recogida
de materiales
10:30 - 12:30 | 2:00 - 4:00
junta de tercer grado
28 de abril | 6:00 - 7:00 p.m.

Como sabrá, un jurado en Minneapolis ha emitido un veredicto de culpabilidad de los tres cargos contra Derek Chauvin en el asesinato de George Floyd. Sabemos que este veredicto tiene un impacto emocional profundo para muchos de nuestros estudiantes, familias y personal.
Los recursos familiares de aprendizaje socioemocional se han recopilado en el sitio web del distrito. En estas páginas web encontrará varias formas de apoyar a su estudiante y su aprendizaje en el hogar y en la comunidad.
Para acceder a estrategias y apoyos específicos centrados en la violencia, haga clic en la pestaña Ayudando a los niños a procesar la violencia en Recursos generales.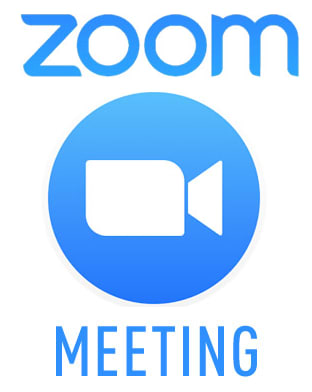 RECUROS FAMILIARES PARA FAMILIAS DE TERCER GRADO
Todas las familias de 3er grado están invitadas a asistir a un evento de zoom el 28 de abril de 6 a 7 p.m. para aprender acerca de las expectativas de nivel de grado para lectores de tercer grado al final del año. Las familias recibirán información sobre cómo inscribirse en el programa Summer Scholars. El tercer grado es un año importante para el crecimiento de lectura de los estudiantes y la ley estatal requiere que las familias estén al tanto del progreso de lectura de sus hijos para que puedan aprovechar los apoyos del distrito para ayudar a su hijo de tercer grado a ponerse al día si están atrasados. ¡Esperamos ver tantas familias como sea posible en este evento para que nuestros lectores de tercer grado estén preparados para el cuarto grado!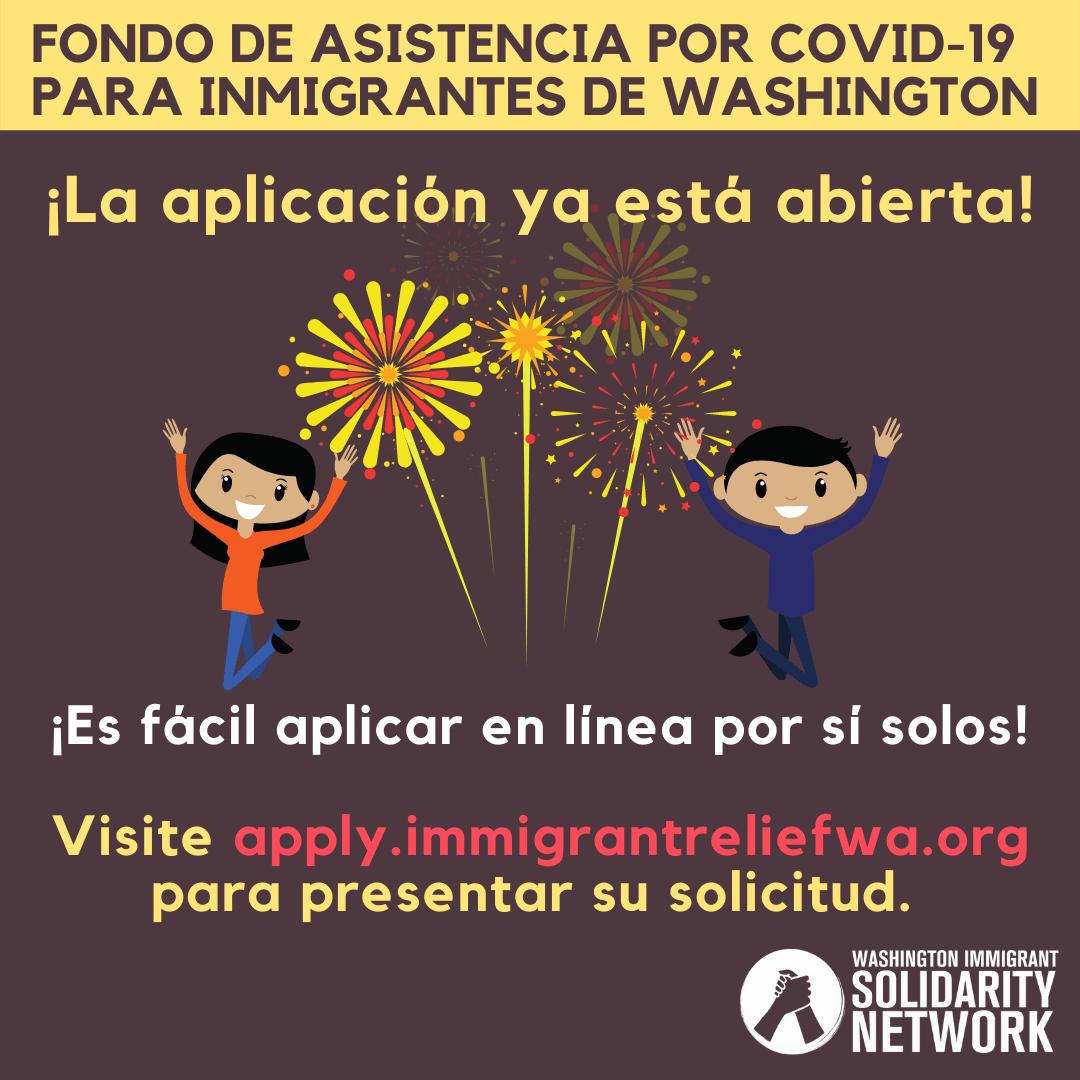 FONDOS DE AYUDA PARA COVID-19 PARA FAMILIAS INMIGRANTES
El Fondo de Ayuda para Inmigrantes COVID-19 de Washington es un programa de ayuda en caso de desastre para los residentes inmigrantes de bajos ingresos del estado de Washington y sus hogares. El programa utiliza fondos de la Ley CARES federal para proporcionar una subvención en efectivo de $ 1,000 a las personas elegibles. Está destinado a los residentes que no pueden acceder a la ayuda federal y al seguro de desempleo estatal según su estado migratorio. Debido a que esto se considera asistencia por desastre debido a la pandemia COVID-19, un desastre declarado, este pago no debe considerarse como parte de la regla de carga pública cuando las personas solicitan una tarjeta verde. Este programa es apoyado y financiado por el Departamento de Servicios Sociales y de Salud del Estado de Washington.
Cronología
Período de apertura de solicitudes: miércoles 21 de abril de 2021 al viernes 21 de mayo de 2021

Período de revisión de la solicitud: en curso

Decisiones de adjudicación (aprobadas o denegadas): viernes 21 de mayo de 2021 al martes 15 de junio de 2021

Desembolso del pago: Todos los pagos se enviarán antes del 30 de junio de 2021. Los cheques y las tarjetas de débito prepagas pueden tardar de dos a tres semanas en recibirse por correo.
Monto de ayuda
$ 1,000 por adulto aprobado
Criterio de elegibilidad
Para postularse, debe cumplir con TODOS los requisitos a continuación:
Ser mayor de 18 años

Vivir en el estado de Washington

Ser afectado significativamente por la pandemia de COVID-19, como pérdida de empleo o reducción significativa de horas de trabajo, contratar el COVID-19 o cuidar a un familiar que contrajo el COVID-19

Tener un ingreso familiar igual o inferior al 250% del límite federal de pobreza.

No ser elegible para recibir pagos de impacto económico federal o beneficios de seguro de desempleo debido a su estado migratorio.

Todavía tenemos anuarios sobrantes del año pasado. Si no recibió su anuario prepago o si desea una copia del anuario, comuníquese con Heather Mathias en la oficina de la escuela. El precio de un anuario es de $ 15. Desafortunadamente, debido a COVID, no habrá un anuario para el año escolar 2020-21.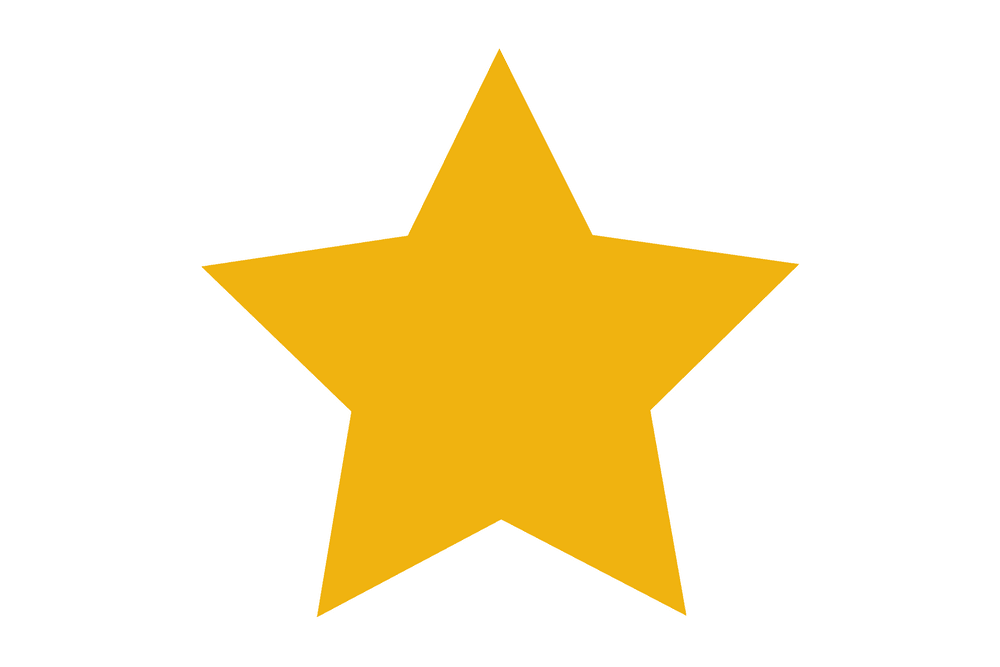 ALL STAR COUGAR
HÁBITOS SEMANALES
abril: Somos la mejor versión de nosotros mismos.
26 al 30 de abril: tenga una actitud saludable.
Cita: "Confío en el próximo capítulo porque conozco al autor." - desconocido
Tener una actitud saludable se ve así:
Dar al aire los cinco en alto, pulgar hacia arriba, usando reacciones de Zoom

Rodearse de amigos y compañeros de clase positivos

Abordar las tareas con una actitud de "puedo hacer"
Tener una actitud saludable suena a:
Tener una actitud saludable se siente como:
© 2019 McMicken Heights Elementary School | 3708 South 168th Street | Seatac, WA 98188