McMicken Heights Elementary School
INSIDE THIS ISSUE: APTT Meetings, Book of the Month, Health + Safety Reminders, Food Resources, Attendance, All Star Cougar Weekly Habit. (Por favor, desplácese hacia abajo para la traducción al español.)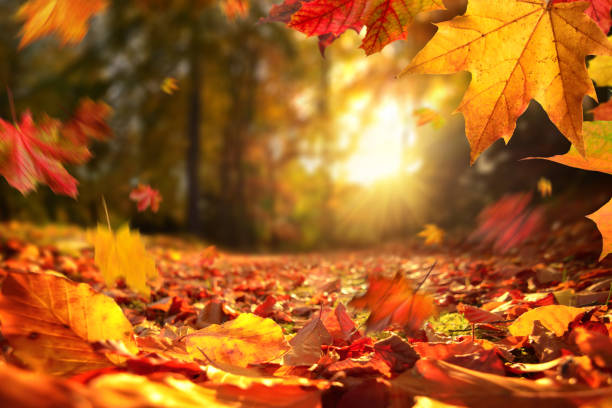 Dear Families,
The leaves are turning and there is a brisk chill in the air. It's hard to believe it's already October. Many of you know that I am entering my 8th year as the proud principal of McMicken Heights Elementary. We have an amazing community here - visitors often remark on the palpable sense of collaboration and optimism they observe when in the building. It would be naïve to not recognize some of the challenges we are facing together this year. We are continuing our commitment to robust health and safety guidelines. We are also placing an emphasis on supporting students' Social Emotional Academic Development, known as "SEAD," by focusing on our Cougar Learner Habits. Without safety, there can be no learning, but learning does need to be at the center of all that we do. Our collaboration with families has remained strong during these unprecedented times and we are looking forward to our next Academic Parent Teacher Team event this month and hope to see you all there - on zoom!
In collaboration,
Alexandria Haas
Principal
Oct 5 2021
Levy Renewal - Virtual Town Hall
Oct 8 2021
Early Dismissal
Oct 15 2021
No School - All Grades
Oct 19 2021
APTT (Grades: K, 1, 2)
APTT Meetings
October 19
5:30 - 7:00 p.m.
Grades: K, 1, 2
October 21
5:30 - 7:00 p.m.
Grades: 3, 4, 5

APTT: ACADEMIC PARENT TEACHER TEAM MEETINGS
Please join our Kindergarten, 1st grade, and 2nd grade teachers on Tuesday, October 19th from 5:30 - 7:00 p.m. and our 3rd, 4th, and 5th grade teachers on Thursday, October 21st from 5:30 - 7:00 p.m. for our first Academic Parent Teacher Team meetings of the school year.
During these meetings teachers will share student data and key grade level skill building activities that you can use at home to support your student's learning. Additional details and zoom links to connect to the meetings will be emailed to you at a later date.
Our teachers are working hard to prepare for these very important meetings with you. We hope to see you there!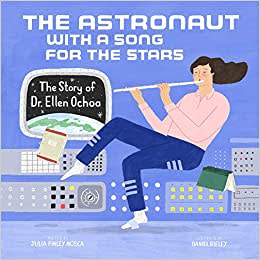 The Astronaut with a Song for the Stars
Written by Julia Finley Mosca
Illustrated by Daniel Rieley
We are celebrating Latinx/Hispanic Heritage Month September 15th - October 15th with our selection of our Principal's Book of the Month! The Astronaut with a Song for the Stars tells the story of Dr. Ellen Ochoa, who was the first Latina astronaut and person of Latin descent to serve as director of the Johnson Space Center. She is an inspiration for our Cougars who want to dream big and reach for the stars!
Check out Principal Haas's read aloud video.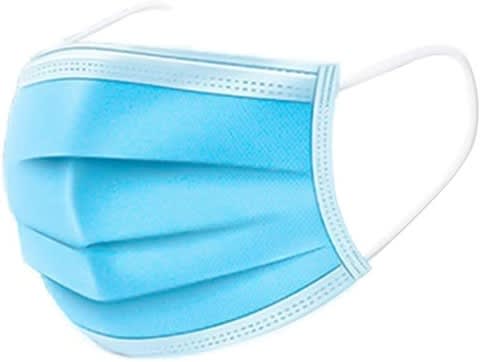 HEALTH + SAFETY REMINDERS
The Department of Health does not recommend the use of masks with exhalation valves or vents, or single layer bandanas and gaiters. Please do not send your child to school in these.
Please be aware supplies of extra masks at the school can run low at times. Please send your student to school with a mask - or two - as much as possible.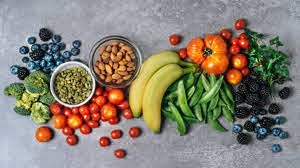 If you are in need of some additional food for your students over the weekends, please reach out to Mr. Bunda.
Ryan Bunda, school counselor
text/call: 425-298-5329
email: Ryan.Bunda@highlineschools.org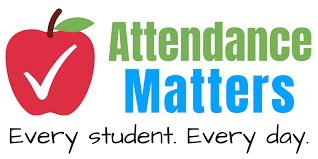 If your child will not be in school, for any reason, you must call the school office every day your child is out. Please call 206.631.4300 to report the absence. Please review the Attendance Basics for our policies. More information can be found on the Attendance page of the school's website.
A missed absence, for any reason and for any amount of time, is a missed opportunity for learning. Help your child succeed by building the habit of good attendance early. Good attendance will help children do well in high school, college - and at work.
Did you know students can suffer academically if they miss 10% of the school year, or about 18 days? That's just one day every two weeks. Research shows that missing 2-3 days a month can result in:
3rd-grade students falling behind in reading

6th-grade students failing courses

Teens dropping out of high school
Sporadic absences matter too. Just one or two days a month can add up before you know it!
Attending school regularly helps children feel better about school and themselves. If you are facing challenges related to health care, unstable housing, transportation or lack of food, our school can help. Ryan Bunda, school counselor, and Nancy Trang, school social worker, can connect you to services for the whole family.
Ryan Bunda
text/call: 425.298.5329
email: Ryan.Bunda@highlineschools.org
Nancy Trang
call: 206-631-4045
email: Nancy.Trang@highlineschools.org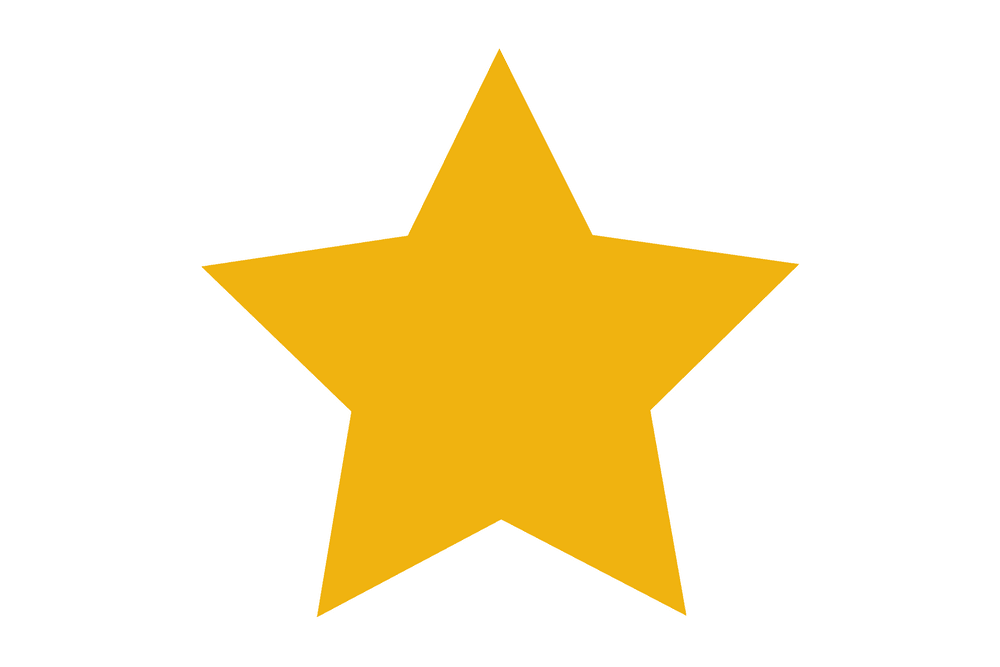 ALL STAR COUGAR
WEEKLY HABIT
October: We are C.O.U.G.A.R.s
October 4 - 8: We are growing.
Quote: "You are slowly growing but you are still growing and that is enough." - Dhiman, poet
Growing looks like:
Making progress on your goal

Making mistakes and learning from them and trying again
Growing sounds like:
"I can do this."

"I don't understand this... yet."

"At first I thought, now I think."
Growing feels like:
Queridas familias,
Las hojas están girando y hay un frío enérgico en el aire. Cuesta creer que ya es octubre. Muchos de ustedes saben que estoy entrando en mi 8º año como la orgullosa directora de esta escuela primaria de McMicken Heights. Tenemos una comunidad increíble aquí: los visitantes a menudo comentan el sentido palpable de colaboración y optimismo que observan cuando están en el edificio. Sería ingenuo no reconocer algunos de los desafíos que enfrentamos juntos este año. Continuamos nuestro compromiso con las sólidas directrices de salud y seguridad. También estamos poniendo énfasis en apoyar el Desarrollo Académico Socioemocional de los estudiantes, conocido como "SEAD", al enfocarnos en nuestros Hábitos de Aprendizaje del "Cougar". Sin seguridad, no puede haber aprendizaje, pero el aprendizaje debe estar en el centro de todo lo que hacemos. Nuestra colaboración con las familias se ha mantenido fuerte durante estos tiempos sin precedentes y esperamos con ansias nuestro próximo evento del Equipo Académico de Padres y Maestros este mes y esperamos verlos a todos allí en línea por zoom.
En colaboración,
Alexandria Haas
directora
Oct 5 2021
Levy Renewal - Virtual Town Hall
Oct 8 2021
Early Dismissal
Oct 15 2021
No School - All Grades
Oct 19 2021
APTT (Grades: K, 1, 2)
Reuniones APTT
19 de octubre
5:30 - 7:00 p.m.
Grados: K, 1, 2
21 de octubre
5:30 - 7:00 p.m.
Grados: 3, 4, 5

APTT: REUNIONES ACADÉMICAS DEL EQUIPO DE PADRES Y MAESTROS
Únase a nuestros maestros de kinder, 1er grado y 2do grado el martes 19 de octubre de 5:30 a 7:00 p. m. y nuestros maestros de 3er, 4º y 5º grado el jueves 21 de octubre de 5:30 a 7:00 p. m. para nuestras primeras reuniones del Equipo Académico de Padres y Maestros del año escolar.
Durante estas reuniones, los maestros compartirán datos de los estudiantes y actividades clave del desarrollo de habilidades a nivel de grado de su estudiante que puede usar en casa para apoyar su aprendizaje. Los detalles adicionales y los enlaces zoom para conectarse a las reuniones se le enviarán por correo electrónico en una fecha posterior.
Nuestros maestros están trabajando arduamente para prepararse para estas reuniones tan importantes con usted. ¡Esperamos verte allí!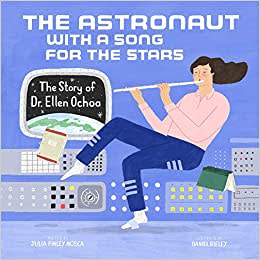 The Astronaut with a Song for the Stars
Escrito por Julia Finley Mosca
Ilustrado por Daniel Rieley
¡Estamos celebrando el Mes de la Herencia Latina / Hispana del 15 de septiembre al 15 de octubre con nuestra selección del Libro del Mes de la Directora! "The Astronaut with a Song for the Stars" (El astronauta con una canción para las estrellas) cuenta la historia de la Dra. Ellen Ochoa, quien fue la primera astronauta latina y persona de ascendencia latina en servir como directora del Centro Espacial Johnson. ¡Ella es una inspiración para nuestros estudiantes que quieren soñar en grande y alcanzar las estrellas!
Vean al video de lectura en voz alta del la directora Haas.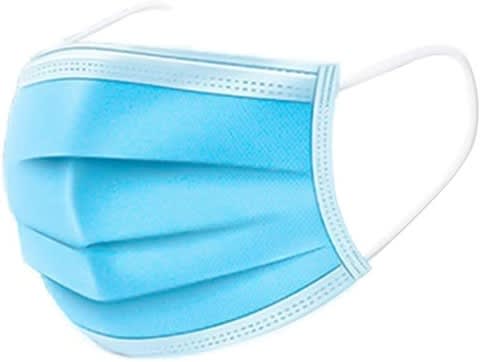 RECORDATORIOS DE SALUD Y SEGURIDAD
El Departamento de Salud no recomienda el uso de mascarillas con válvulas de exhalación o respiraderos, o pañuelos y polainas de una sola capa. Por favor, no envíe a su hijo a la escuela en estos.
Tenga en cuenta que la cantidad de mascarillas adicionales en la escuela pueden agotarse a veces. Por favor, envíe a su estudiante a la escuela con una máscara, o dos, tanto como sea posible.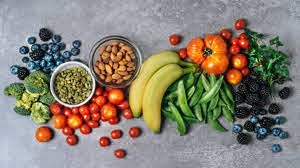 Si necesita algo de comida adicional para sus estudiantes durante los fines de semana, comuníquese con el Sr. Bunda.
Ryan Bunda, consejero escolar
texto/llamada: 425-298-5329
correo electrónico: Ryan.Bunda@highlineschools.org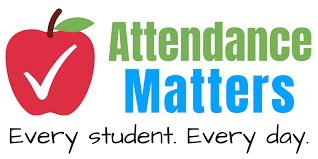 Si su estudiante no va a estar en la escuela, por cualquier razón, debe llamar a la oficina de la escuela todos los días que su hijo esté fuera. Llame al 206.631.4300 para reportar la ausencia. Por favor, revise los Conceptos básicos de asistencia para nuestras políticas. Se puede encontrar más información en la página de asistencia del sitio web de la escuela.
Una ausencia perdida, por cualquier razón y por cualquier cantidad de tiempo, es una oportunidad perdida para el aprendizaje. Ayude a su hijo a tener éxito construyendo el hábito de una buena asistencia a la escuela a la temprana edad. Una buena asistencia ayudará a los niños a tener un buen estado en la escuela secundaria, la universidad y en el trabajo.
¿Sabías que los estudiantes pueden sufrir académicamente si pierden el 10% del año escolar, o alrededor de 18 días? Eso es solo un día cada dos semanas. La investigación muestra que perder 2-3 días al mes puede resultar en:
Estudiantes de 3er grado que se atrasan en lectura

Estudiantes de 6º grado que reprobar cursos

Adolescentes que abandonan la escuela secundaria
Las ausencias esporádicas también importan. ¡Solo uno o dos días al mes pueden sumar antes de que te des cuenta!
Asistir a la escuela regularmente ayuda a los niños a sentirse mejor en la escuela y consigo mismos. Si enfrentan dificultades relacionados con la atención médica, la vivienda inestable, el transporte o la falta de alimentos, nuestra escuela puede ayudarlo. Ryan Bunda, consejero de la escuela, y Nancy Trang, trabajadora social de la escuela, pueden conectarlo con servicios para toda la familia.
Ryan Bunda
texto/llamada: 425.298. 5329
correo electrónico: Ryan.Bunda@highlineschools.org
Nancy Trang
llamar: 206-631-4045
Correo electrónico: Nancy.Trang@highlineschools.org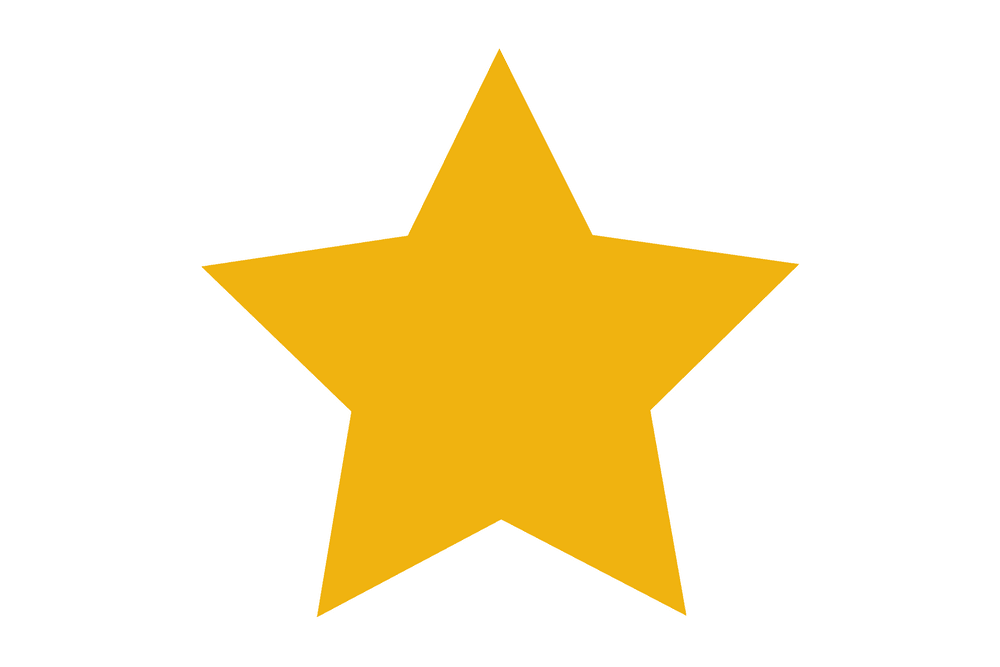 ALL STAR COUGAR
HÁBITOS SEMANALES
Junio: Somos C.O.U.G.A.R.s
4 - 8 de junio: Estamos creciendo.
Cita: "Estás creciendo lentamente, pero todavía estás creciendo y eso es suficiente." - Dhiman, poeta
El crecimiento se ve como:
El crecimiento suena como:
"Puedo hacer esto".

"No entiendo esto ... todavía".

"Al principio pensé, ahora pienso".
El crecimiento se siente como:
© 2019 McMicken Heights Elementary School | 3708 South 168th Street | Seatac, WA 98188