McMicken Heights Elementary School
NEW INSIDE THIS ISSUE: Families As Partners: January Meeting, Time to Update ParentVue, All Star Cougar Weekly Habit. (Por favor, desplácese hacia abajo para la traducción al español.)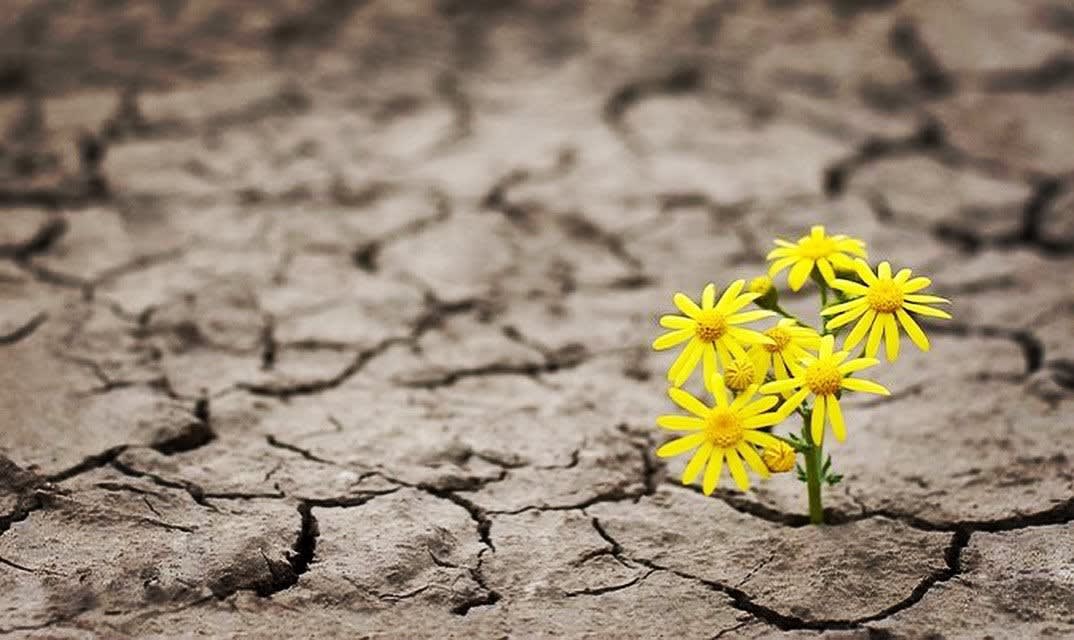 Dear McMicken Families,
As 2021 gets off to a running start, students and families are getting back into distance learning routines established prior to break. You may also be having some discussions about the potential return to in-person learning in a hybrid model. We only had about 25% of our families fill out the first interest survey that was sent prior to break. Please be on the lookout for another email from district asking whether or not you want your child to attend hybrid or remain in distance learning. It should be sent out around mid-January.
I am continually amazed at the resiliency displayed by our staff, students and families in distance learning. We will no doubt use this skill to navigate different transitions that lie ahead. In Brené Brown's "The Gifts of Imperfection", she shares five of the most common factors of resilient people:
They are resourceful and have good problem-solving skills.

They are more likely to ask for help.

They hold the belief that they can do something that will help them manage their feelings and to cope.

They have social support available to them.

They are connected with others, such as family or friends.
Resiliency will allow us to overcome any obstacles we may face in the future! As always, we are here to partner with you and assist any way possible.
In Collaboration,
Alexandria Haas
Principal
Jan 11 2021
Maritime High School Information Night - Spanish
Jan 11 2021
Maritime High School Information Night - Spanish
Jan 13 2021
Big Picture Middle & High School Family Info Night
Jan 14 2021
Plan for Elementary Return Family Webinar
Jan 14 2021
Plan for Elementary Return Family Webinar
Material Pick Up Times
10:30 - 12:30 | 2:00 - 4:00
NO SCHOOL
Martin Luther King Jr. Day
January 18
SAVE THE DATES
Families As Partners
Tuesday, January 19
4:30 - 5:30 p.m.
- - or - -
Thursday, January 21
6:30 - 7:30 p.m.
National African Parent Involvement Meeting
Wednesday, February 10
6:00 - 7:00 p.m.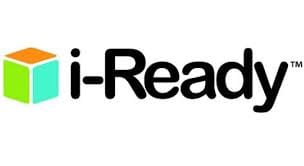 WINTER i-READY DIAGNOSTIC
reminder
This week, all Kindergarten - 5th grade students will continue to take the i-Ready diagnostic test during their synchronous live Zoom time. Your child's classroom teacher notified you of the specific dates and times that they are taking the diagnostic. It is important that your child is logged into their Zoom classroom on time on these days.
In preparation for the i-Ready reading and math diagnostics we are asking families to watch this short (three minute) Family Intro Video and review the Fridge Tips for Assessment Day.
Please reach out to your child's classroom teacher if you have any questions about the i-Ready diagnostic.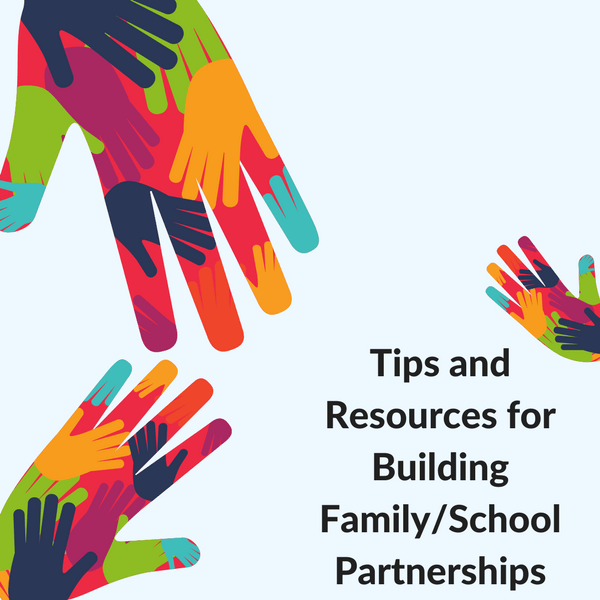 FAMILIES AS PARTNERS
Your emotions matter!
Please join us for our next Families as Partners meetings which will be held on Tuesday, January 19th from 4:30-5:30 p.m. and Thursday, January 21st from 6:30-7:30 p.m.
During this time we will discuss how student and family emotions influence home, school, and work life. In addition, we will share ideas and tools that can be used to help us be aware of and understand our emotions.
Both of these meeting dates will cover the same information.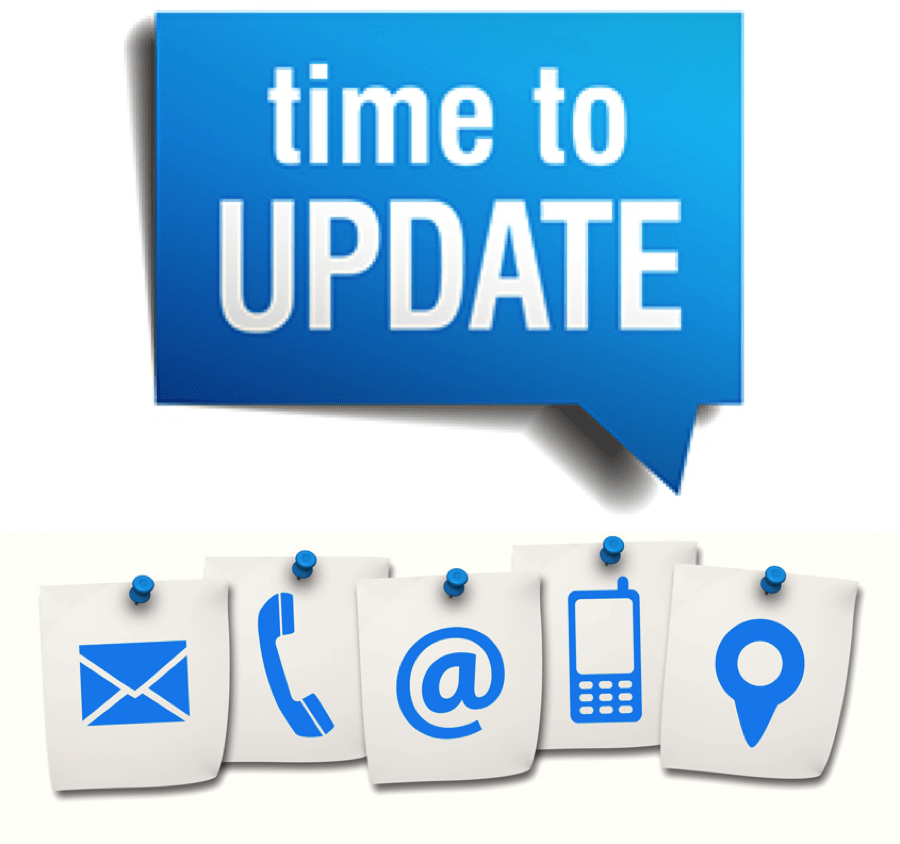 PARENTVUE
keep up-to-date
We want to make sure we have the correct information on file for you and your child. Having up-to-date information is important; especially, in an emergency.
Have you changed your phone number or email address?

Have you moved?

Has your student had any health changes in the last year?

Do we have the correct emergency contacts on file?
Complete your student's online registration for the 2020-21 school year through ParentVUE. Even though the process is called Online Registration, this feature actually allows families to review and update student information each school year. It does not re-enroll students.
Please be aware, all families are required annually to submit updated health information. If you do not fill out Online Registration before we return to in-person learning, your student may be unable to attend until it is completed.
Filling Out the Online Registration
To update the information, log into your ParentVUE account using an internet browser on a phone or laptop. This feature is not currently available through the ParentVUE mobile app—you must use an internet browser.
In the upper right corner, you will see a tab titled Online Registration. Select this tab and follow the prompts to review and update information including home address, phone number, emergency contact information and health information.
Activating ParentVUE
Any parent with educational rights can activate a ParentVUE account. If you do not know how to access ParentVUE or you need help activating your account, please contact your school office to receive your activation key.
ParentVUE allows you to view grades and attendance, message teachers and review student information. You will be able to see records for all your children at any Highline school with a single login. Learn more about ParentVuE on our website.
If you have questions about the new Online Registration feature, please contact the school office, 206-631-4300.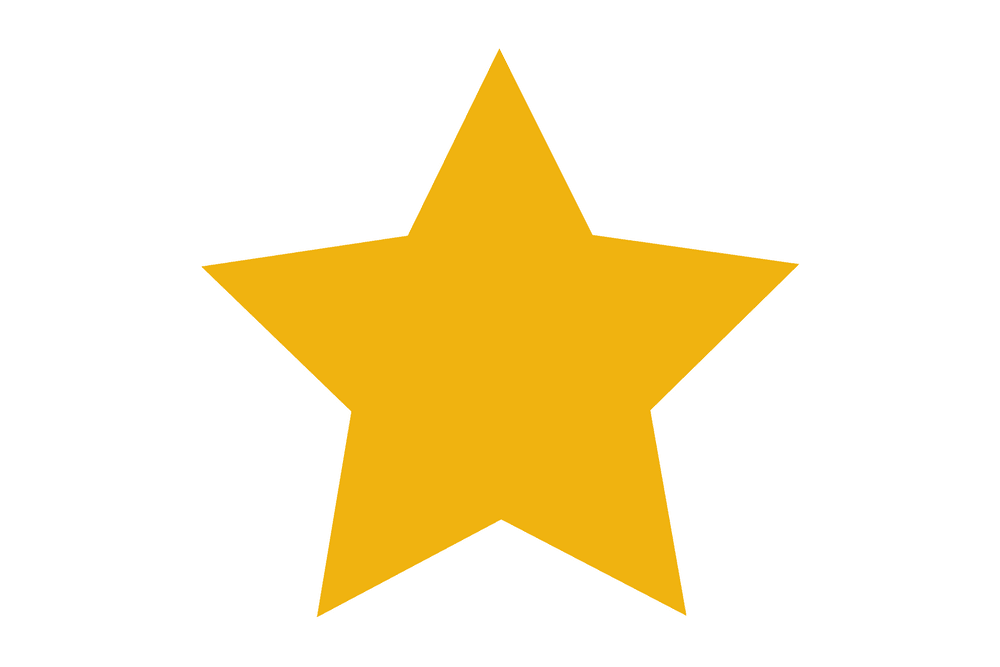 ALL STAR COUGAR
WEEKLY HABIT
January: We are leaders.
January 11 - 15: Practice integrity
Quote: "Real integrity is doing the right thing, knowing that nobody's going to know whether you did it or not." - Oprah Winfrey
Practicing integrity looks like:
Doing the right thing, even when no one is watching

Looks like being on the learning programs during learning times
Practicing integrity sounds like:
Being on topic conversation during breakout rooms and being ready and prepared to share to the whole group

Participating and being ready to share during live lessons
Practicing integrity feels like:
Estimadas Familias de McMicken:
A medida que el 2021 comienza, los estudiantes y las familias están volviendo a las rutinas de aprendizaje a distancia establecidas antes de las vacaciones. También puede estar teniendo algunas discusiones sobre el posible retorno al aprendizaje en persona en un modelo híbrido. Solo tuvimos alrededor del 25% de nuestras familias que completaron la primera encuesta de interés que se envió antes de las vacaciones. Esté atento a otro correo electrónico del distrito preguntando si desea o no que su hijo asista a híbridos o permanezca en educación a distancia. Debería enviarse a mediados de enero.
Continuamente me sorprende la capacidad de recuperación mostrada por nuestro personal, estudiantes y familias en el aprendizaje a distancia. Sin duda, utilizaremos esta habilidad para navegar por las diferentes transiciones que se avecinan. En "Los dones de la imperfección" de Brené Brown, comparte cinco de los factores más comunes de las personas resilientes:
Son ingeniosos y tienen buenas habilidades para resolver problemas.

Es más probable que pidan ayuda.

Sostienen la creencia de que pueden hacer algo que les ayude a manejar sus sentimientos y a sobrellevarlos.

Tienen apoyo social a su disposición.

Están conectados con otros, como familiares o amigos.
¡La resiliencia nos permitirá superar cualquier obstáculo que podamos enfrentar en el futuro! Como siempre, estamos aquí para asociarnos con usted y ayudarlo de cualquier forma posible.
En colaboración,
Alexandria Haas
directora
Jan 11 2021
Maritime High School Information Night - Spanish
Jan 11 2021
Maritime High School Information Night - Spanish
Jan 13 2021
Big Picture Middle & High School Family Info Night
Jan 14 2021
Plan for Elementary Return Family Webinar
Jan 14 2021
Plan for Elementary Return Family Webinar
Tiempos de recogida
de materiales
10:30 - 12:30 | 2:00 - 4:00
NO HAY CLASES
Día de Martin Luther King, Jr.
18 de enero
RESERVA LA FECHA
Las Familias como Socios
martes 19 de enero
4:30 - 5:30 p.m.
- - o - -
jueves 21 de enero
6:30 - 7:30 p.m.
Reunión nacional africana de participación de
los padres
miércoles 10 de febrero
6: 00 - 7: 00 p.m.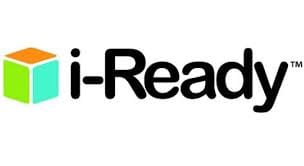 RECORDATORIO: DIAGNÓSTICO INVIERNO i-READY
Esta semana, todos los estudiantes de jardín de infantes a quinto grado continuarán tomando la prueba de diagnóstico i-Ready durante su tiempo de Zoom en vivo sincronico. El maestro de la clase de su hijo le notificó las fechas y horas específicas en las que están tomando el diagnóstico. Es importante que su hijo inicie sesión en su salón de clases de Zoom a tiempo en estos días.
En preparación para los diagnósticos de lectura y matemáticas de i-Ready, les pedimos a las familias que vean este breve video de introducción para la familia (de tres minutos) y revisen los Consejos para el refrigerador para el día de evaluación.
Comuníquese con el maestro de la clase de su hijo si tiene alguna pregunta sobre el diagnóstico de i-Ready.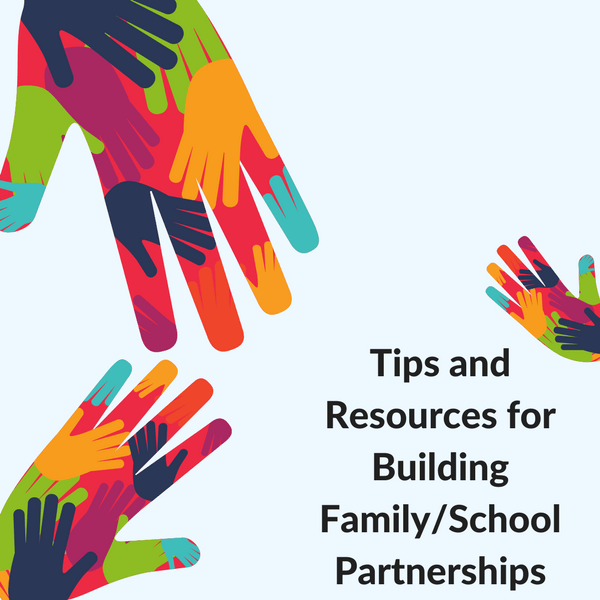 LAS FAMILIAS COMO SOCIOS
¡Tus emociones importan!
Únase a nosotros para nuestras próximas reuniones de Familias como Socios que se llevarán a cabo el martes 19 de enero de 4:30-5:30 p.m. y jueves 21 de enero de 6:30-7:30 p.m.
Durante este tiempo, discutiremos cómo las emociones de los estudiantes y la familia influyen en el hogar, la escuela y la vida laboral. Además, compartiremos ideas y herramientas que se pueden utilizar para ayudarnos a ser conscientes y comprender nuestras emociones.
Ambas fechas de reuniones cubrirán la misma información.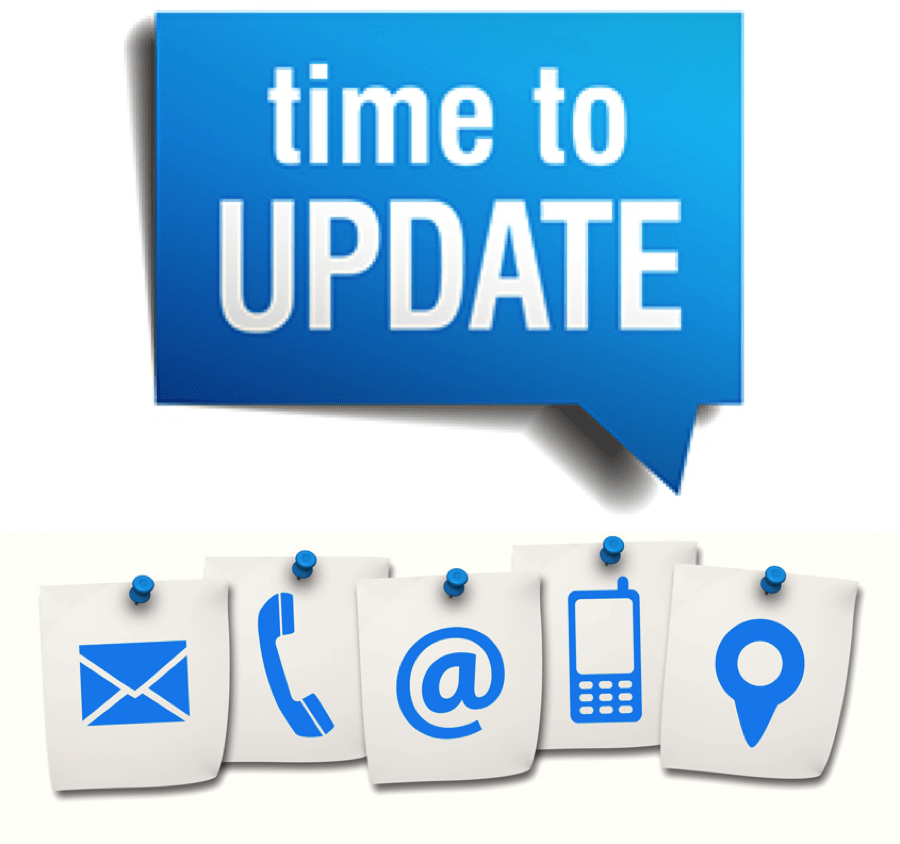 PARENTVUE
mantenerse al día
Queremos asegurarnos de tener la información correcta archivada para usted y su hijo. Tener información actualizada es importante; especialmente, en una emergencia.
¿Ha cambiado su número de teléfono o dirección de correo electrónico?

¿Te has mudado?

¿Ha tenido su estudiante algún cambio de salud en el último año?

¿Tenemos los contactos de emergencia correctos registrados?
Complete el registro en línea de su estudiante para el año escolar 2020-21 a través de ParentVUE. Aunque el proceso se llama Registro en línea, esta función permite a las familias revisar y actualizar la información de los estudiantes cada año escolar. No vuelve a inscribir a los estudiantes.
Tenga en cuenta que todas las familias deben presentar anualmente información médica actualizada. Si no completa la inscripción en línea antes de que regresemos al aprendizaje en persona, es posible que su estudiante no pueda asistir hasta que se complete.
Completar el registro en línea
Para actualizar la información, inicie sesión en su cuenta de ParentVUE usando un navegador de Internet en un teléfono o computadora portátil. Esta función no está disponible actualmente a través de la aplicación móvil ParentVUE; debe usar un navegador de Internet.
En la esquina superior derecha, verá una pestaña titulada Registro en línea. Seleccione esta pestaña y siga las indicaciones para revisar y actualizar la información, incluida la dirección de la casa, el número de teléfono, la información de contacto de emergencia y la información de salud.
Activando ParentVUE
Cualquier padre con derechos educativos puede activar una cuenta de ParentVUE. Si no sabe cómo acceder a ParentVUE o necesita ayuda para activar su cuenta, comuníquese con la oficina de su escuela para recibir su clave de activación.
ParentVUE le permite ver las calificaciones y la asistencia, enviar mensajes a los maestros y revisar la información de los estudiantes. Podrá ver los registros de todos sus hijos en cualquier escuela Highline con un solo inicio de sesión. Obtenga más información sobre ParentVuE en nuestro sitio web.
Si tiene preguntas sobre la nueva función de registro en línea, comuníquese con la oficina de la escuela al 206-631-4300.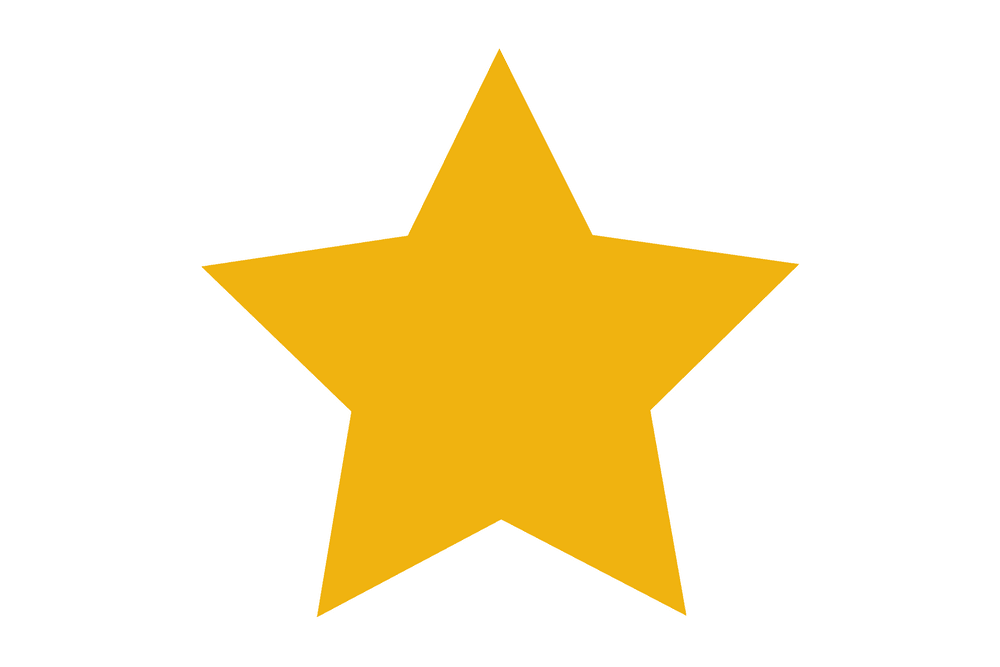 ALL STAR COUGAR
HÁBITOS SEMANALES
Enero: Somos líderes.
11 al 15 de enero: Practique la integridad
Cita: "La verdadera integridad es hacer lo correcto, sabiendo que nadie va a saber si lo hiciste o no". - Oprah Winfrey
Practicar la integridad se ve así:
Haciendo lo correcto, incluso cuando nadie está mirando

Parece estar en los programas de aprendizaje durante los tiempos de aprendizaje
Practicar la integridad suena como:
Estar en la conversación del tema durante las salas de grupos y estar listo y preparado para compartir con todo el grupo

Participar y estar listo para compartir durante las lecciones en vivo
Practicar la integridad se siente como:
© 2019 McMicken Heights Elementary School | 3708 South 168th Street | Seatac, WA 98188