KEEPING OUR PROMISE: Our community invested in building schools. Keep track of our progress here...
They're Making a List & Checking it Twice
CFAC Looks Forward 10 Years
Which schools need to be rebuilt after the next bond? In what order? Community members wrestle with how to plan for future school construction needs.
In January, members of the community-led Capital Facilities Advisory Committee (CFAC) reviewed Highline's 10-year enrollment projections. CFAC members will look at updated information on building conditions for our oldest school facilities on March 25, from 6:00 to 8:00 p.m. at Central Office,
See Our Schools Tour: Des Moines & PSSC
Come on a tour with Superintendent Susan Enfield and get to know our schools better! You're invited to the first-ever See Our Schools tour for community members on Wednesday, March 18, from 11:00 a.m. to 1:00 p.m. Visit the new Des Moines Elementary School and enjoy lunch prepared by culinary arts students at Puget Sound Skills Center.
Register today!
New HHS Progress Photos Every Week
Check out this Highline High School construction page for fresh photos every week. Watch the progress as Skanska constructs your new high school. Workers installed metal roofing this week on the first section of the 3-story south wing. Opening: September 2021.
Non-Bond Project: Evergreen Field
We started work to install a new synthetic turf field at Evergreen High School. The facility will be lighted. The field will be lined for soccer and football. We are grateful for $700K in grants from King County Parks, the NFL Foundation Grassroots Program and the Local Initiatives Support Corporation. We expect to complete the new field by July.
Future Bond: Evergreen, Tyee & Pacific
How would you design a new Evergreen, Tyee or Pacific? This year staff and community members on three building design committees pour their hearts and time into answering that question. The 2016 school bond pays for the initial design of these three schools. A future bond is needed for construction.
FAQs

Q: What is the status of the electronic locks paid for by the 2016 school bond?
A: Workers have installed and activated electronic locks on 400+ interior and exterior doors at the 15 newest schools. This phase of the locks project is 99% complete. A few additional locks added to the project at these sites will be finished in March.
At the 16 older schools, infrastructure work, wiring and installation of locks is 50% complete. We expect all locks work to wrap up in May.
Why were there delays? It has been a complex project to upgrade old buildings with multiple entries and aging infrastructure. Wiring needed to be rerouted and hardware replaced to be compatible with new electronic locks. (Much of the equipment and locks installed in the older buildings will be reused when these schools are rebuilt.)
The unexpected death of our district locksmith last fall also impacted our progress and timeline.
Thanks to voters, this project brings a new level of safety and security to Highline schools, old and new.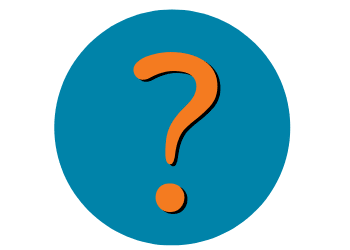 Spread the Word.
Please forward this enewsletter to someone in our community who may not receive it. Suggest they subscribe!
Highline Public Schools, District #401, complies with all federal rules and regulations and does not discriminate in admission, access, treatment, or employment in education programs or hiring practices on the basis of race, creed, religion, color, national origin, age, sex, sexual orientation including gender expression or identity, marital status, honorably-discharged veteran or military status, the presence of any sensory, mental, or physical disability, or the use of a trained dog guide or service animal by a person with a disability. This holds true for all students who are interested in participating in educational programs and/or extracurricular activities. Any person having inquiries should contact: Age Discrimination Act, Americans with Disabilities Act, Affirmative Action, Civil Rights Act (employees), and Title IX: Chief Talent Officer, 206-631-3121, titleixofficer@highlieschools.org; Civil Rights Act: Executive Director of Student Support and Family Engagement, 206-631-3100, civilrightscoordinator@highlineschools.org; Section 504 of the Rehabilitation Act: Director of Health and Social Services, 206-631-3011, 504coordinator@highlineschools.org.