McMicken Heights Elementary School
NEW INSIDE THIS ISSUE: Hybrid Family Orientation, Update ParentVue/Online Registration, Attendance Reminder, Health Forms Reminder, All Star Cougar Weekly Habit. (Por favor, desplácese hacia abajo para la traducción al español.)
Dear McMicken Families,
Wow, it has been so amazing to see our youngest learners and families back on campus. We are excited to welcome more grade levels as well. Our remote learners are also doing a great job. I wanted to take a moment to recognize that recent national incidents of violence targeting the Asian and Asian Pacific Islander community may have an impact on our students, families and staff. We are here to support and stand up against racism and hate. Please scroll down to look at some resources that we are sharing with our teachers that may help our families in having conversations at home about this topic.
An important tool for ALL of our students academically is iReady. Students can work at their own pace and it helps us here at McMicken ensure that they get enough practice with skills in math and reading to be prepared for the next grade level. Many students and families have been taking advantage of our iReady Incentive Program to provide that extra dose of motivation for kiddos to keep up with their iReady minutes for the week. As your children's first teachers, you can play a big role in supporting your child's engagement in iReady through making a plan, tracking lessons passed and celebrating progress. Keep scrolling for a few tips and reminders for how to make the most of this helpful tool with your children!
In Collaboration,
Alexandria Haas
Principal
Supporting our Asian/Asian Pacific Islander Community:
These resources can help teach the historical precedents for this moment, introduce ways for young people to recognize and speak up against coronavirus racism, start conversations with even the youngest learners about recognizing and acting to address injustice, and how we can support our Asian American colleagues.
iReady Resources:
Mar 22 2021
Grades 2 + 3 In-Person Learning Begins
Mar 30 2021
Hybrid Family Orientation
Apr 1 2021
Grades 4 +5 In-Person Learning Begins
Apr 9 2021
End of 3rd Quarter
Material Pick Up Times
10:30 - 12:30 | 2:00 - 4:00
EVENT RESCHEDULED
Our Families as Partners meetings for March 30 and April 1 have been rescheduled to
May 5 and May 6.
START DATES
Hybrid, In-Person Learning
March 11
Kindergarten + 1st Grade
March 22
2nd Grade + 3rd Grade
April 1
4th Grade + 5th Grade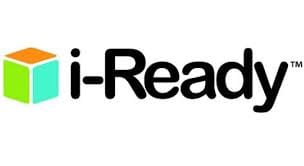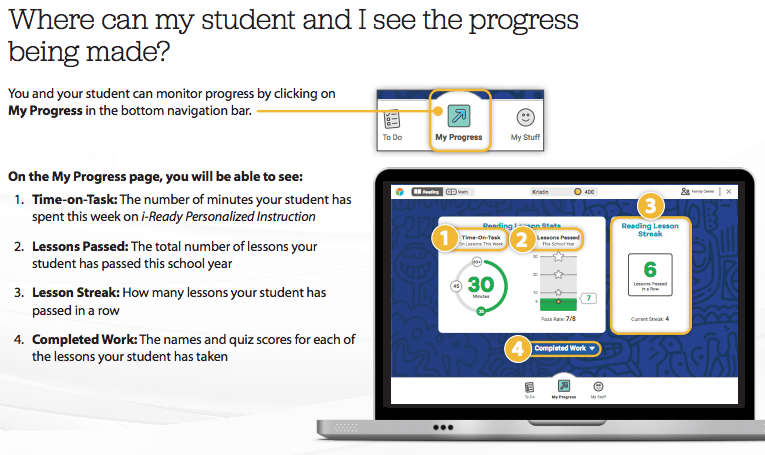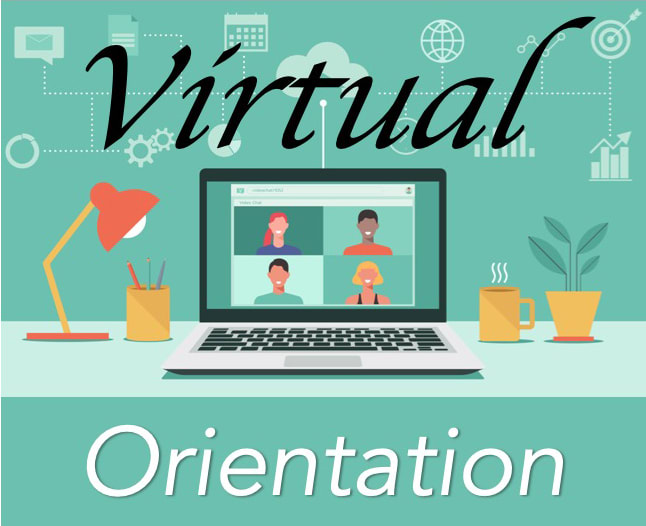 HYBRID FAMILY ORIENTATION
Please join us on Tuesday, March 30 from 6:00 - 7:00 p.m. for our Hybrid Family Orientation for those students planning to return in person. During this time you will receive information on safety protocols, student schedules, and attendance expectations. In addition, families will have the opportunity to ask questions about hybrid learning.
Zoom Link: https://bit.ly/2O12Mb2
Meeting ID: 965 2142 7644
Passcode: 794316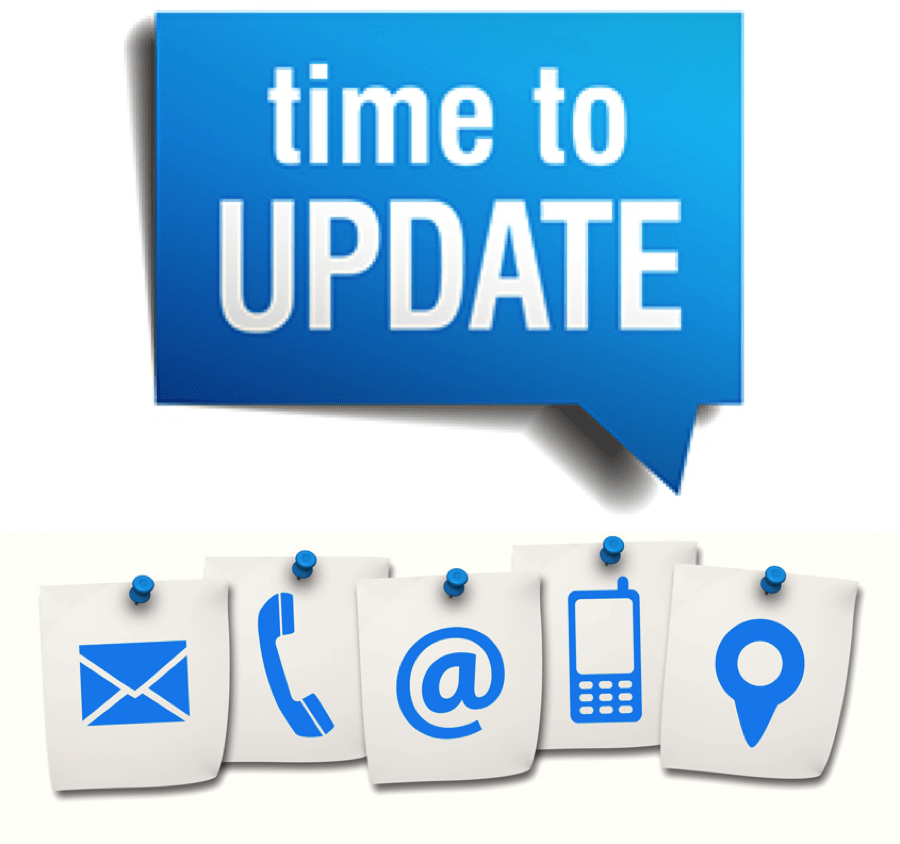 UPDATE PARENTVUE
also known as Online Registration
Each year, currently enrolled students are asked to complete Online Registration through the ParentVue Portal. Online Registration requires families to annually review, verify, and update their student's information; including, contact information, emergency contacts, and health forms. This process does not affect your student's current enrollment status, but ensures we have updated information that helps us keep your student(s) safe while at school.
Please Note: Like immunizations, students that are returning to in-person learning cannot attend if ParentVue/Online Registration has not been updated.
If you need assistance updating ParentVue/Online Registration, please call the school office, 206.631.4300. McMicken staff will also be contacting families who have not updated their information.
You may receive a Health History form from your student's teacher. This is the most important part of updating ParentVue/Online Registration, which you can now send in separately as an added convenience. Please return this form to the school office or email it to Heather Mathias, Office Assistant. It does not need to be filled out if you updated your student's health information online.
How to update ParentVue/Online Registration:
To update the information, log into your ParentVUE account via the ParentVue Portal using an internet browser on a phone or laptop. This feature is not currently available through the ParentVUE mobile app—you must use an internet browser. Once logged in, in the upper right corner, you will see a black tab titled Online Registration. Select this tab and follow the prompts to review and update information including home address, phone number, emergency contact information and health information.
How to activate your ParentVUE account:
Any parent with educational rights can activate a ParentVUE account. If you do not know how to access ParentVUE or you need help activating your account, please contact the school office, 206.631.4300, to receive your activation key.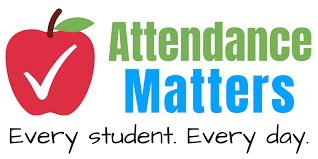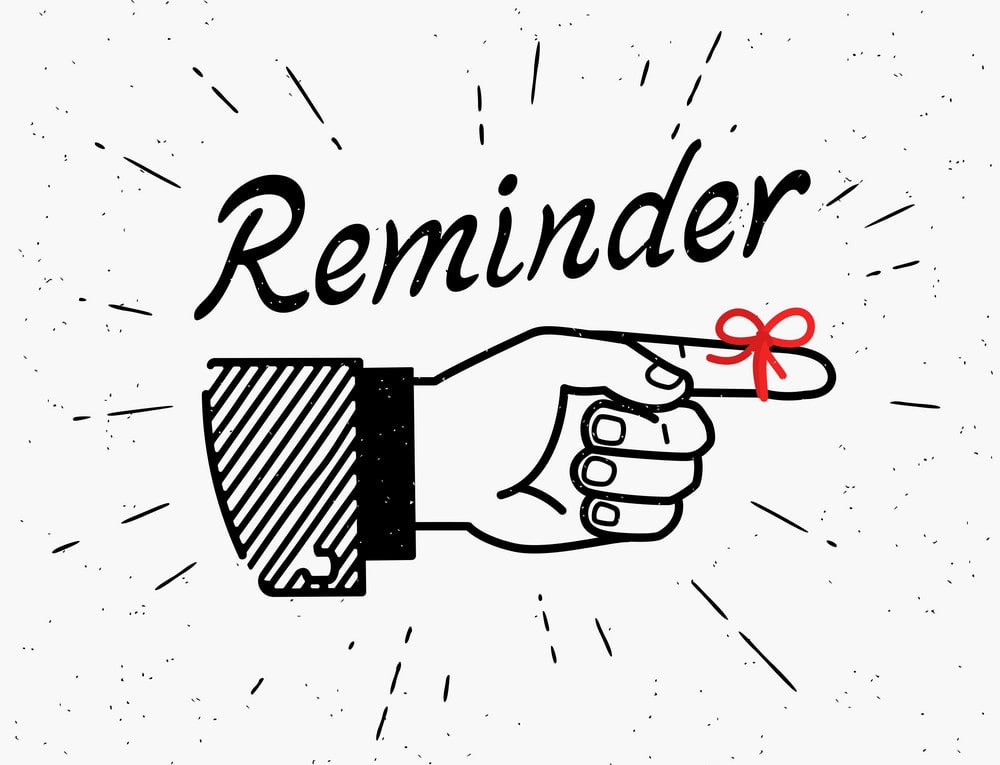 If your student will be absent from school, for any reason, please call the school office, 206.631.4300, to report the absence. Notifying your student's teacher is not enough. If you are unable to call the office, you may turn in a note upon the student's return or send an email the day of the absence to Meghan Moreno, our school's Attendance Specialist. We will be making calls home for any student that is missing from in-person learning and we have not heard from parent. Please check your phone messages and return all calls from the school as soon as possible.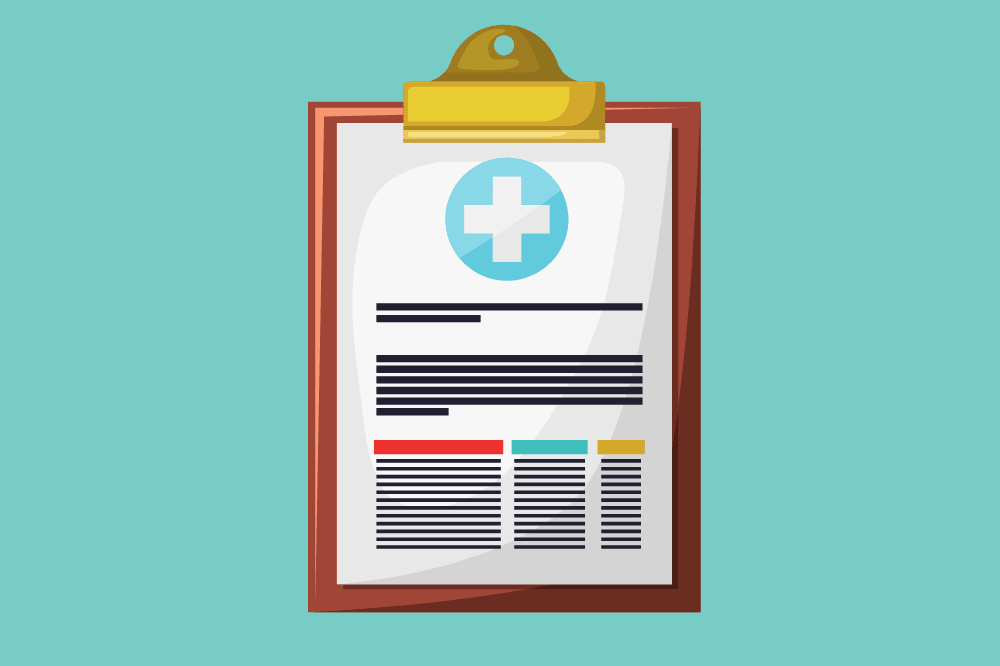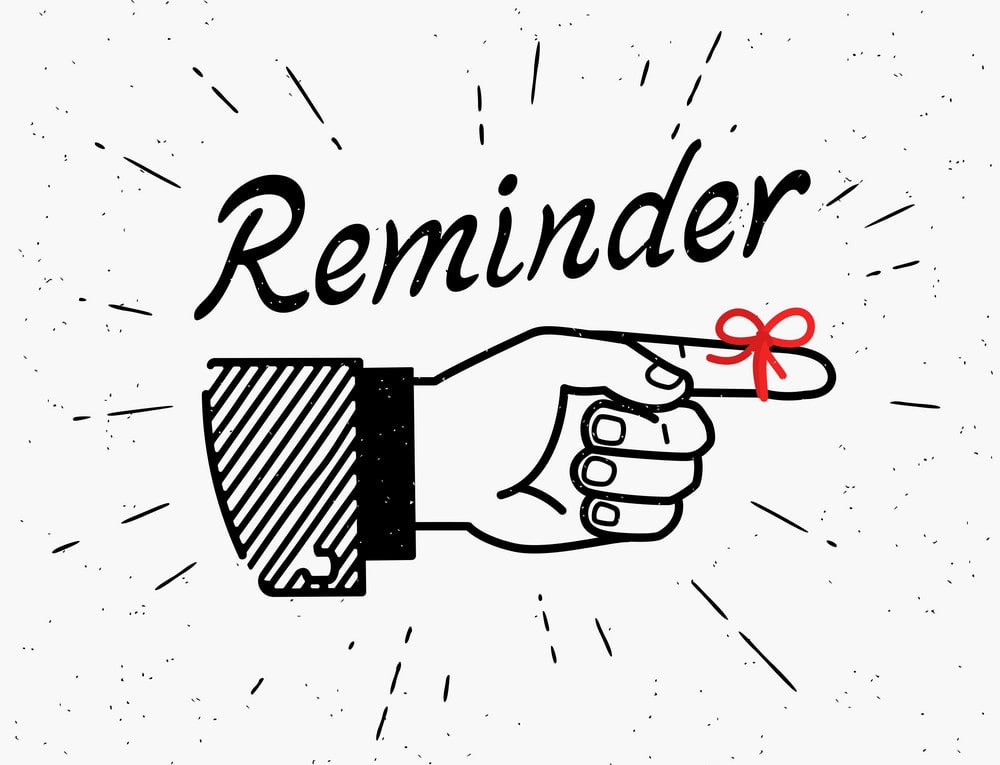 As a reminder, when we begin hybrid learning, all students need to have complete immunization status (CIS) proof or have a completed certificate of exemption for immunizations on file the first day of in-person school attendance. All children may enroll in school; however, If your student attends in-person, a medically verified CIS form or certificate of exemption must be on file before your student can enter the classroom. Please find additional information on the Washington School Immunization webpage.
Students who need medications or treatments during in-person school are required to have a signed medication authorization form and necessary supplies from a licensed healthcare provider before school staff can administer medications/treatments. A student may not attend in-person school without the ordered medication and completed medication authorization form for required medications or treatments. If you need a medication authorization form for a student with severe asthma or anaphylaxis please complete this severe asthma or anaphylaxis form.
Please contact McMicken's school nurse, Julie Nguyen, with any questions or concerns.
Julie Nguyen
Office: 206-631-4305
Work Cell: 206-331-6824
julie.nguyen@highlineschools.org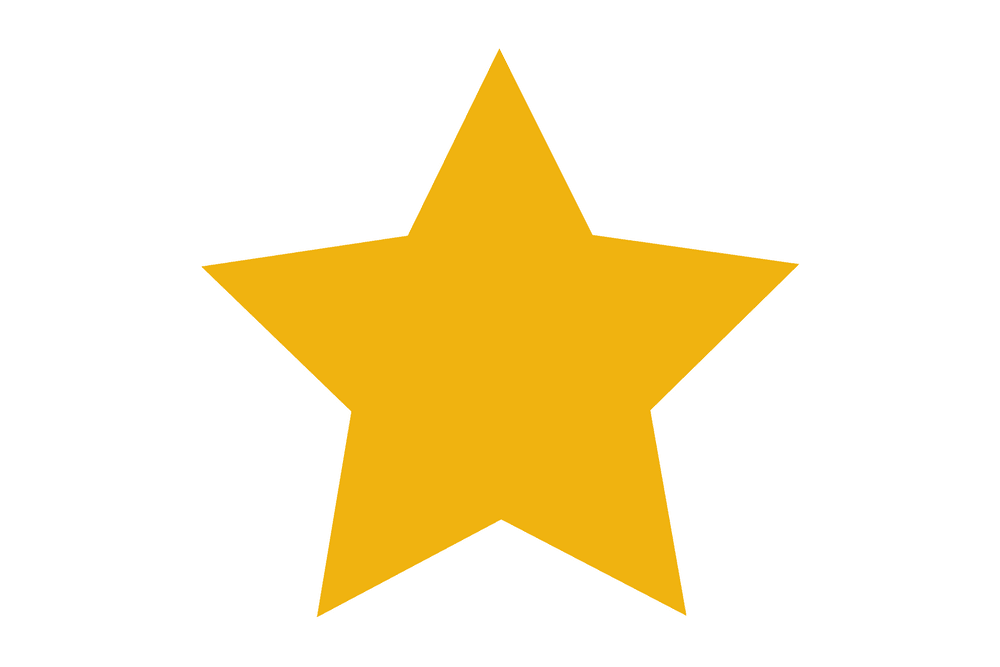 ALL STAR COUGAR
WEEKLY HABIT
March: We are problem solvers.
March 22- 26: Give respect, get respect
Quote: "We don't need to share the same opinions of others, but we do need to respect them." - Taylor Swift, American singer-songwriter
Giving respect to get respect looks like:
Giving respect to get respect sounds like:
Giving respect to get respect feels like:
Estimadas Familias de McMicken:
Wow, ha sido increíble ver a nuestros estudiantes y familias de vuelta. Estamos emocionados de dar la bienvenida a los próximos niveles de grado. Nuestros estudiantes remotos también están haciendo un gran trabajo. Quería tomarme un momento para reconocer que los recientes incidentes nacionales de violencia dirigidos a la comunidad asiática y asiática de las islas del Pacífico pueden tener un impacto en nuestros estudiantes, familias y personal. Estamos aquí para apoyar y defendernos del racismo y el odio. Adjunto hacia abajo vera algunos recursos que estamos compartiendo con nuestros maestros que pueden ayudar a nuestras familias a tener conversaciones en casa sobre este tema.
Una herramienta importante para TODOS nuestros estudiantes académicamente es iReady. Los estudiantes pueden trabajar a su propio ritmo y nos ayuda aquí en McMicken asegurar que obtengan suficiente práctica con habilidades en matemáticas y lectura para estar preparados para el siguiente nivel de grado. Muchos estudiantes y familias han estado aprovechando nuestro Programa de Incentivos iReady para proporcionar esa dosis extra de motivación para que los niños se mantengan al día con sus minutos de iReady durante la semana. Como los primeros maestros de sus hijos, usted puede desempeñar un papel importante en el apoyo a la participación de su hijo en iReady a través de la elaboración de un plan, el seguimiento de las lecciones aprobadas y la celebración del progreso. ¡Sigua para obtener algunos consejos y recordatorios sobre cómo aprovechar al máximo esta útil herramienta con sus hijos!
En colaboración,
Alexandria Haas
directora
Apoyando a nuestra Comunidad de Islas del Pacífico Asiático/Asiáticos:
Estos recursos pueden ayudar a enseñar los precedentes históricos de este momento, introducir formas para que los jóvenes reconozcan y hablen en contra del racismo coronavirus, inicien conversaciones incluso con los estudiantes más jóvenes sobre el reconocimiento y la actuación para abordar la injusticia y cómo podemos apoyar a nuestros colegas asiático-americanos.
Recursos de iReady:
Mar 22 2021
Grades 2 + 3 In-Person Learning Begins
Mar 30 2021
Hybrid Family Orientation
Apr 1 2021
Grades 4 +5 In-Person Learning Begins
Apr 9 2021
End of 3rd Quarter
tiempos de recogida
de materiales
10:30 - 12:30 | 2:00 - 4:00
EVENTO REPROGRAMADO
Nuestras reuniones de Familias como Socios para el 30 de marzo y el 1 de abril se han reprogramado para el 5 y el 6 de mayo.
FECHAS DE INICIO
Aprendizaje híbrido en persona
11 de Marzo
Kindergarten + 1er grado
22 de marzo
2do grado + 3er grado
1 de abril
4to grado + 5to grado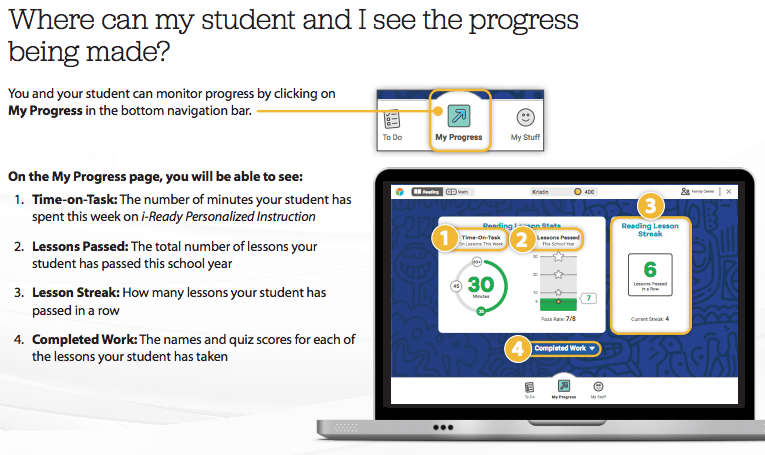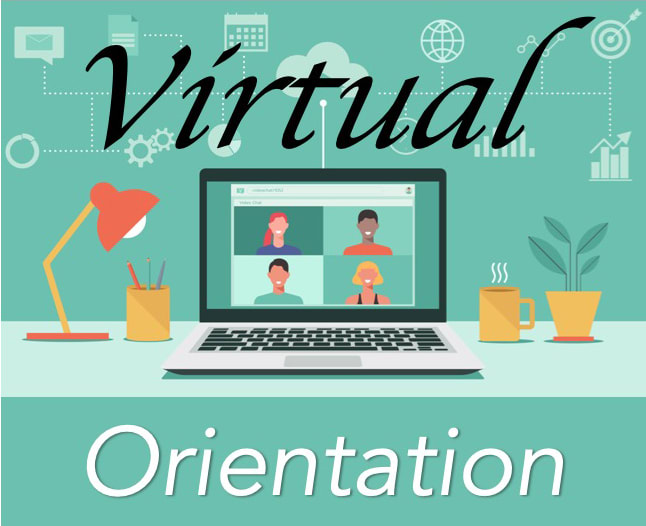 ORIENTACIÓN FAMILIAR HÍBRIDA
Únase a nosotros el martes 30 de marzo de 6:00 a 7:00 p.m. para nuestra Orientación Familiar Híbrida para aquellos estudiantes que planean regresar en persona. Durante este tiempo, recibirá información sobre los protocolos de seguridad, los horarios de los estudiantes y las expectativas de asistencia. Además, las familias tendrán la oportunidad de hacer preguntas sobre el aprendizaje híbrido.
Zoom Link: https://bit.ly/2O12Mb2
ID de reunión: 965 2142 7644
Código de acceso: 794316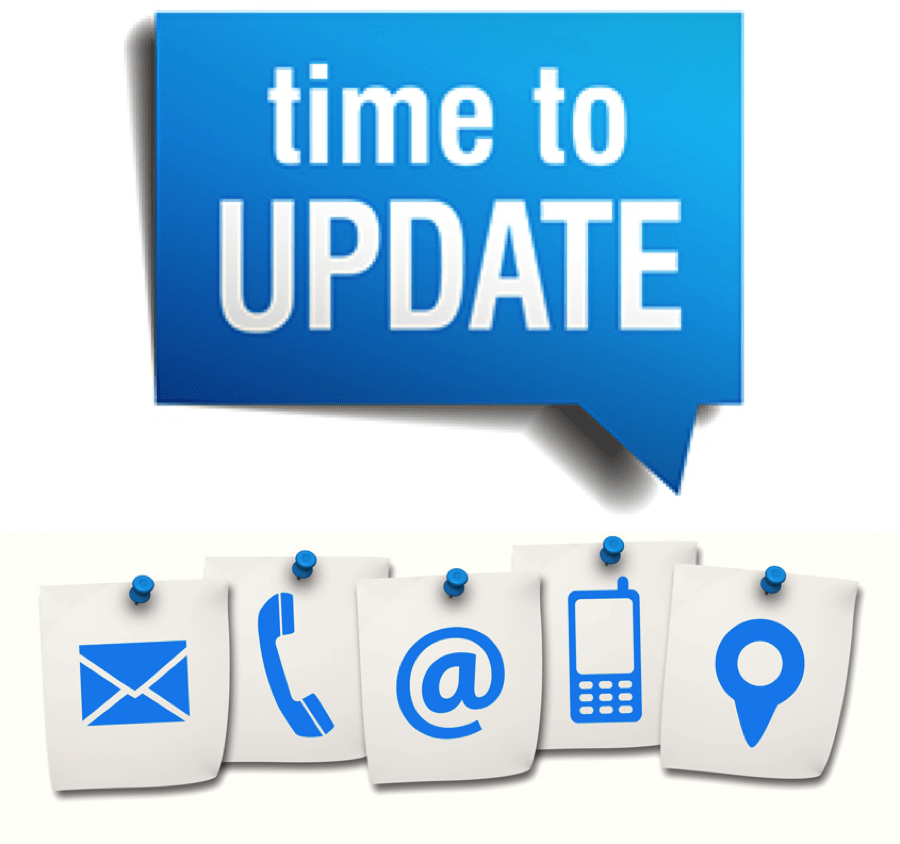 ACTUALIZAR PARENTVUE
también conocido como registro en línea
Cada año, se les pide a los estudiantes actualmente inscritos que completen el registro en línea a través del portal ParentVue. El registro en línea requiere que las familias revisen, verifiquen y actualicen anualmente la información de sus estudiantes; incluyendo información de contacto, contactos de emergencia y formularios de salud. Este proceso no afecta el estado de inscripción actual de su estudiante, pero asegura que tengamos información actualizada que nos ayuda a mantener a sus estudiantes seguros mientras están en la escuela.
Tenga en cuenta: Al igual que las vacunas, los estudiantes que están regresando al aprendizaje en persona no pueden asistir si no se ha actualizado el registro de ParentVue / en línea.
Si necesita ayuda para actualizar ParentVue / Registro en línea, llame a la oficina de la escuela al 206.631.4300. El personal de McMicken se comunicará con las familias que no hayan actualizado su información.
También puede recibir un formulario de historial médico del maestro de su estudiante. Por favor devuelva este formulario a la oficina de la escuela lo antes posible. También se puede enviar por correo electrónico a Heather Mathias, asistente de oficina.
Cómo actualizar ParentVue / Registro en línea:
Para actualizar la información, inicie sesión en su cuenta de ParentVUE a través del Portal ParentVue usando un navegador de Internet en un teléfono o computadora portátil. Esta función no está disponible actualmente a través de la aplicación móvil ParentVUE; debe usar un navegador de Internet. Una vez que haya iniciado sesión, en la esquina superior derecha, verá una pestaña negra titulada Registro en línea. Seleccione esta pestaña y siga las indicaciones para revisar y actualizar la información, incluida la dirección de la casa, el número de teléfono, la información de contacto de emergencia y la información de salud.
Cómo activar su cuenta ParentVUE:
Cualquier padre con derechos educativos puede activar una cuenta de ParentVUE. Si no sabe cómo acceder a ParentVUE o necesita ayuda para activar su cuenta, comuníquese con la oficina de la escuela, 206.631.4300, para recibir su clave de activación.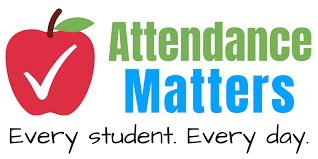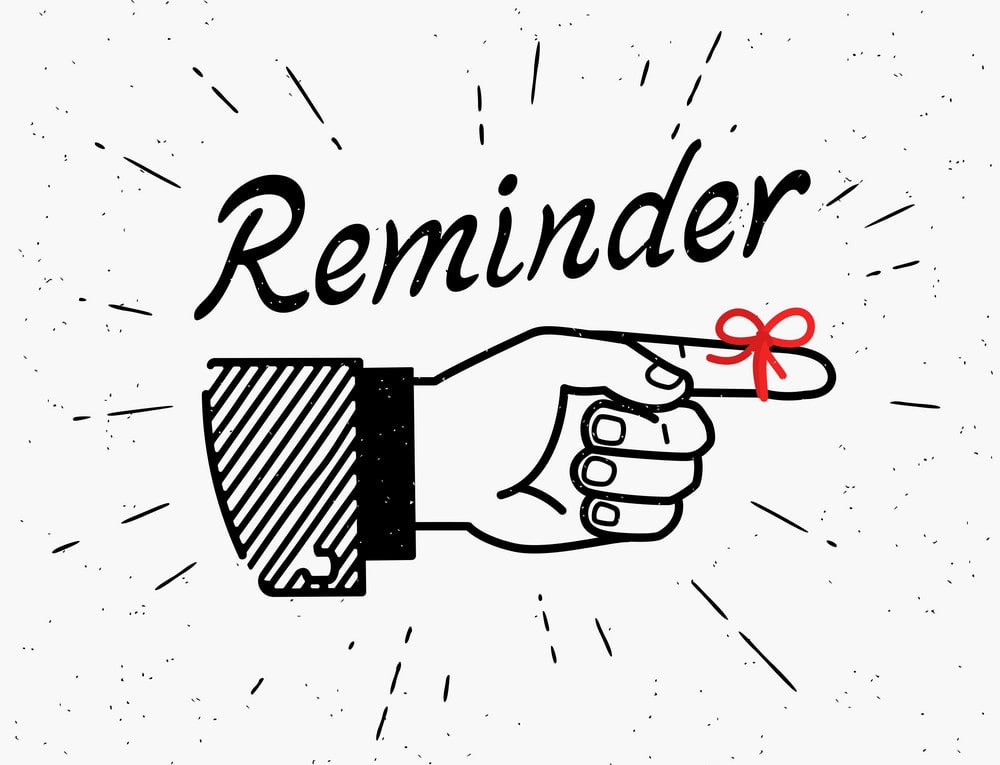 Si su estudiante estará ausente de la escuela, por cualquier motivo, por favor llame a la oficina de la escuela, 206.631.4300, para informar la ausencia. Notificar al maestro de su estudiante no es suficiente. Si no puede llamar a la oficina, puede entregar una nota cuando el estudiante regrese o enviar un correo electrónico el día de la ausencia a Meghan Moreno, la especialista en asistencia de nuestra escuela. Haremos llamadas a casa por cualquier estudiante que no haya asistido al aprendizaje en persona y no hemos tenido noticias de los padres. Por favor revise sus mensajes telefónicos y devuelva todas las llamadas de la escuela lo antes posible.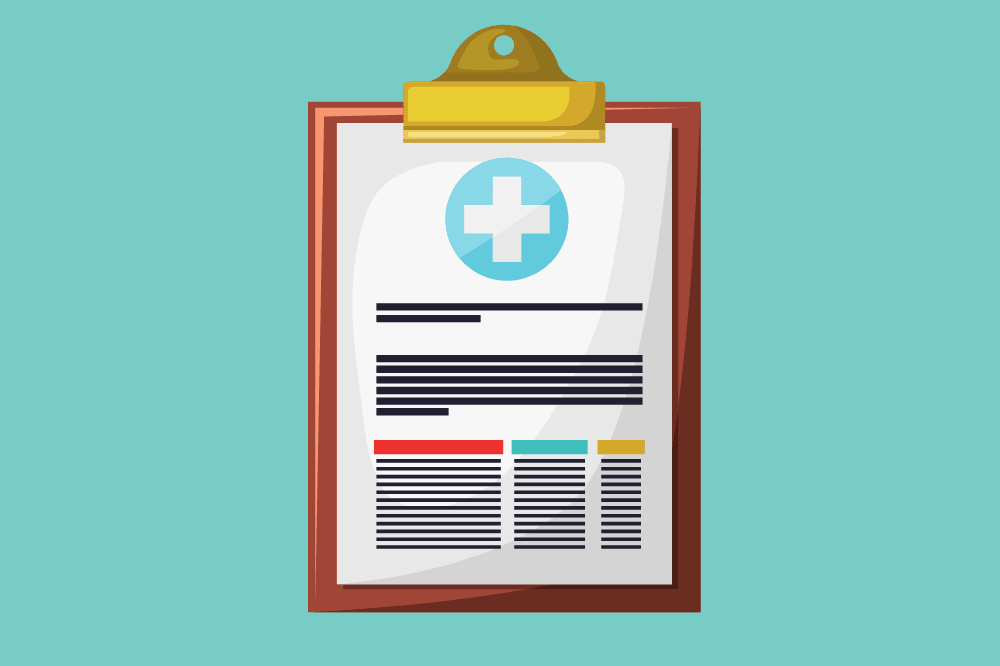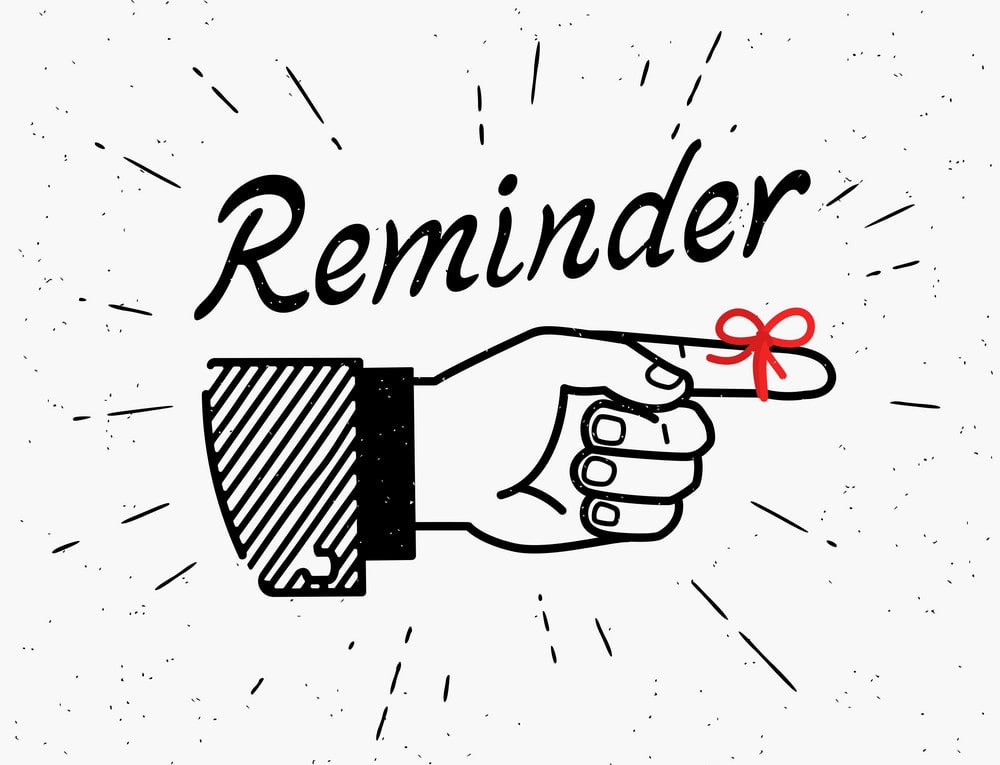 FORMULARIOS DE SALUD
recordatorio
Como recordatorio, cuando comenzamos el aprendizaje híbrido, todos los estudiantes deben tener un comprobante completo del estado de vacunación (CIS) o tener un certificado completo de exención para las vacunas en el archivo el primer día de asistencia a la escuela en persona. Todos los niños pueden inscribirse en la escuela; sin embargo, si su estudiante asiste en persona, un formulario CIS verificado médicamente o un certificado de exención debe estar archivado antes de que su estudiante pueda ingresar al salón de clases. Puede encontrar información adicional en la página web de Vacunas Escolares de Washington.
Los estudiantes que necesitan medicamentos o tratamientos durante la escuela deben tener un formulario de autorización de medicamentos firmado y los suministros médicos necesarios de un proveedor de atención autorizado antes de que podamos administrar medicamentos / tratamientos. Un estudiante no puede asistir a la escuela en persona sin el medicamento ordenado y el formulario de autorización de medicamentos completado para los medicamentos o tratamientos requeridos. Si necesita un formulario de autorización de medicamentos para un estudiante con asma grave o anafilaxia, complete este formulario de asma grave o anafilaxia.
Comuníquese con la enfermera de la escuela de McMicken, Julie Nguyen, si tiene alguna pregunta o inquietud.
Julie Nguyen
Oficina: 206-631-4305
Celda de trabajo: 206-331-6824
julie.nguyen@highlineschools.org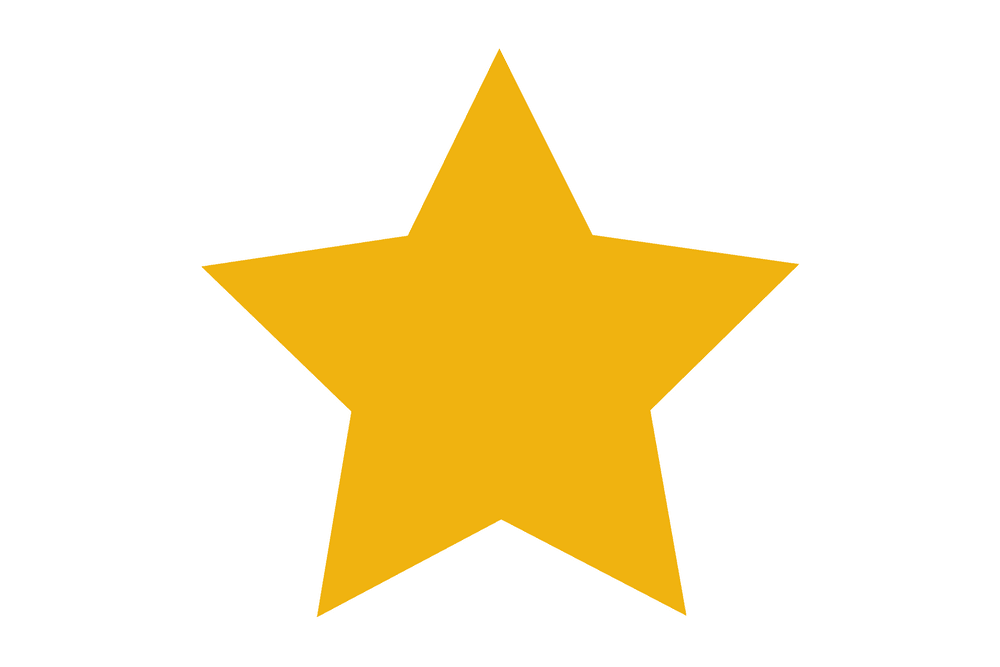 ALL STAR COUGAR
HÁBITOS SEMANALES
Marzo: Somos solucionadores de problemas.
22 al 26 de marzo: Respete, obtenga respeto
Cita: "No necesitamos compartir las mismas opiniones de los demás, pero debemos respetarlos." - Taylor Swift, cantautora estadounidense
Dar respeto para obtener respeto se ve así:
Dar respeto para obtener respeto suena como:
Dar respeto para obtener respeto se siente como:
© 2019 McMicken Heights Elementary School | 3708 South 168th Street | Seatac, WA 98188